Sunrise House Local Prepares for ULP Strike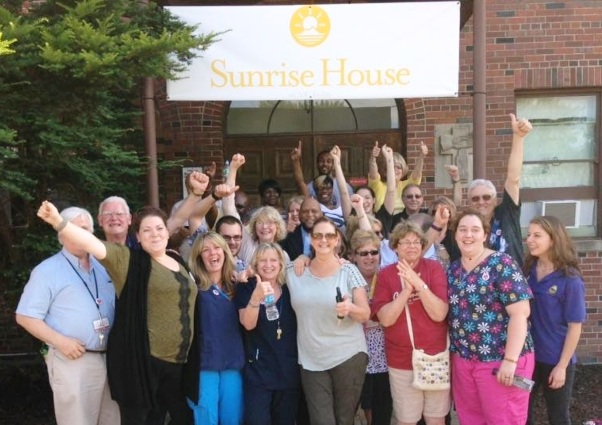 Local 5629 members at Sunrise House, an in-patient addiction treatment center in Lafayette, New Jersey, are preparing for a three day, Unfair Labor Practice (ULP) strike beginning Wednesday, May 24. HPAE represents 120 nurses and addiction treatment workers at Sunrise House, owned by American Addiction Center, Inc. (AAC).
The local has been in negotiations with management since September 2016, following an overwhelming union election victory. While agreements have been reached in a number of areas, key issues – particularly staffing, health and safety, and compensation – are unresolved.
The negotiations have occurred in the context of multiple labor law violations by management. AAC/Sunrise House is under investigation by the National Labor Relations Board (NLRB) for failing to bargain in good faith, discriminating against workers, making unilateral changes and for failing to provide necessary information. Sunrise House workers authorized the looming strike in response to these ULPs.
Due to the magnitude of the violations and the chilling effect on union representation, HPAE has requested the NLRB seek a temporary injunction against the employer in order to prevent further ULPs. Additionally, the Occupational Safety and Health Administration (OSHA), a federal agency created to enforce safe and healthy workplaces, is investigating complaints about conditions at Sunrise House.
HPAE has launched a YouTube channel that highlights examples of egregious practices that workers are demanding AAC address to improve working conditions and protect the rights of workers. The video below provides some examples of these practices.