Phil Murphy signs law expanding public worker union rights
Taken from NJ.com, May 18
NJ Advance Media for NJ.com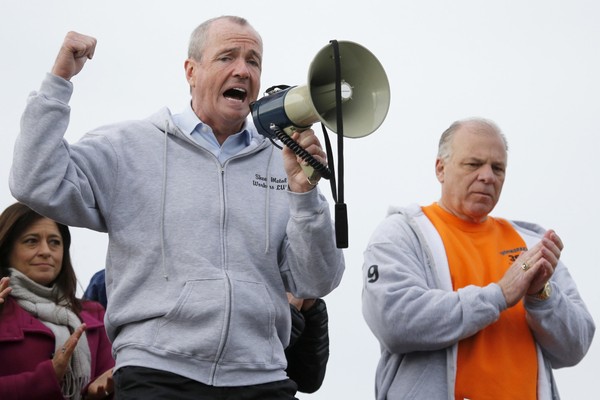 Gov. Phil Murphy on Friday signed a bill strengthening the rights of public worker unions, which could face a big threat from a looming decision by the U.S. Supreme Court.
The bill (A3686), the Workplace Democracy Enhancement Act, gives public labor unions greater access to their members and penalizes public employers that encourage people to resign their union membership.
"As a strong advocate for organized labor, I recognize the myriad benefits of employee unionization, as well as the continued challenges unions face in maintaining and growing their membership," Murphy said in a statement.
In the  Janus v. AFSCME case before the Supreme Court, Janus, public labor unions nationwide stand to lose the right to collect agency fees workers pay in lieu of compulsory dues if they don't want to pay the full freight, which includes money for political activities.
Agency fees for non-members cannot exceed 85 percent of the full membership fee and are meant to support the unions' nonpartisan activities, like contract negotiations.
The plaintiff in Janus, an employee with the Illinois Department of Healthcare and Human Services, argues that it's impossible to distinguish between unions' political and nonpartisan activities and being forced to pay agency fees violates the First Amendment.