An 11th child now dead in viral outbreak at N.J. nursing facility
Taken from NJ.com
By Ted Sherman
November 16, 2016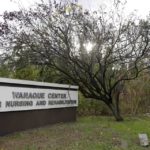 Another child has died in the viral outbreak at a New Jersey pediatric care facility that has already claimed 10 lives.
At the same time, the state Department of Health took the highly unusual step of seeking help from medical professionals across the state to assist in the crisis.
Health department officials said a severely ill child with a confirmed case of adenovirus died Thursday night in a North Jersey hospital, becoming the 11th victim in a deadly viral outbreak that struck the Wanaque Center for Nursing and Rehabilitation in Haskell.
Health Commissioner Shereef Elnahal also said the department confirmed another pediatric case of the virus, bringing the total number of exposed children to 34.
"The grief from the loss of a child is overwhelming and we extend our deepest sympathies to this family and all of the families who have had to endure these terrible losses," Elnahal said.
On Thursday, the commissioner ordered the department to put out a statewide call for volunteers from the New Jersey Medical Reserve Corps to help isolate pediatric patients who remain in the nursing facility and have not taken ill.
The department also requested volunteer respiratory therapists holding active licenses to assist with pediatric care, and is also seeking nurses and nurse aides with experience caring for pediatric populations with chronic illnesses.