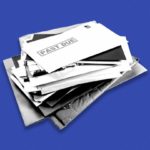 In April 2016, Venus Lockett was about to give a speech at an event she'd volunteered for near her home in Atlanta. She was already stressed. The previous night, she had stayed up late making her presentation, and then deleted it by mistake. As she stepped up to the podium to give her remarks, she noticed that her words were slurring. She tried to speak into the mic, but the words that came out didn't make sense.
A friend walked up and grabbed Lockett by the arm. A few people, noticing that something wasn't right, walked Lockett to another room and called an ambulance. Lockett, who was 57 at the time and uninsured, didn't know whether she could or should refuse the ambulance ride or decide which hospital it would take her to.
Paramedics sped her a few miles to Emory University Hospital Midtown, where she was held overnight. It turned out that she had suffered a transient ischemic attack, or a mini-stroke. The hospital performed tests and sent her home, where she recovered fully.
In May, the hospital bill arrived. Lockett had been charged $26,203.62 total for "observation," which the bill instructed her to pay within 20 days. Lockett went into a tailspin. "Dang, I knew I shouldn't have gone to the hospital," she remembers thinking. "But at the same time, that was really scary to me, not being able to talk."
Lockett was about to join the ranks of Americans who live with crippling amounts of medical debt.