New Laws Are Meant to Protect NJ Residents from Sudden Loss of Health Care Facilities
Taken from NJSpotlight
January 23, 2020
By RON MARSICO
Legislation to require disclosure of financial difficulties by for-profit hospitals was triggered by events in Hudson County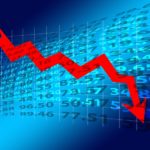 New Jersey's for-profit hospitals must better inform the public of potential red flags that may show risk of financial distress and possible closure, under measures signed into law this week by Gov. Phil Murphy.
The Legislature's strongly bipartisan bills (A-5916 and A-5918) respectively authorize the state Department of Health to notify elected officials of fiscal difficulties encountered by hospitals and make hospital reporting requirements more stringent. The goal is to ensure acute-care facilities do not suddenly halt services and leave residents without health care in their communities.
"By requiring these institutions to disclose financial distress and expand their reporting obligations, we will enhance operational transparency and ensure that our communities have access to high-quality, affordable health care,'' Murphy said in a statement Tuesday upon signing the measure.
The governor's action follows concerns raised by a March 2019 State Committee of Investigation (SCI) report that spotlighted $157 million in apparently duplicative management and consulting fees paid to third-party companies by CarePoint Health, which owned three Hudson County hospitals.
The SCI did not allege any impropriety, but found such unreported practices limited the state's ability to assess the financial health of hospitals. The report specifically called on state officials to improve the transparency of reporting requirements and their ability to oversee the fiscal viability of acute care facilities it monitors.
CarePoint subsequently reached agreement in October for two of its hospitals, Hoboken University Medical Center and Christ Hospital in Jersey City, to become part of RWJBarnabas Health. CarePoint officials said at the time that a "separate process'' was underway to determine the future of the third hospital, Bayonne Medical Center.
Upgraded reporting requirements will provide "a more complete financial picture of all of the state's hospitals,'' according to the state Department of Health's top spokeswoman.
"The Department of Health's mission is to ensure that all residents have access to health care services,'' said Donna Leusner, the DOH's director of communications. "These new laws will strengthen the department's early warning system for hospitals in financial distress.''
Representatives of the New Jersey Hospital Association (NJHA) and the state Health Professionals and Allied Employees (HPAE), a union of more than 12,000 nurses and health care workers, praised the actions of the governor and legislators.
"Our hospitals and health systems understand the importance of consumers having access to easily understandable and timely information,'' said Kerry McKean Kelly, the NJHA's vice president of communications and member services. "That's more important than ever with the evolving healthcare footprint in New Jersey, with changing organizational structures and new entrants to the market such as telemed or pop-up clinics.''