Sign-up here to attend Nurses Take DC on April 22nd!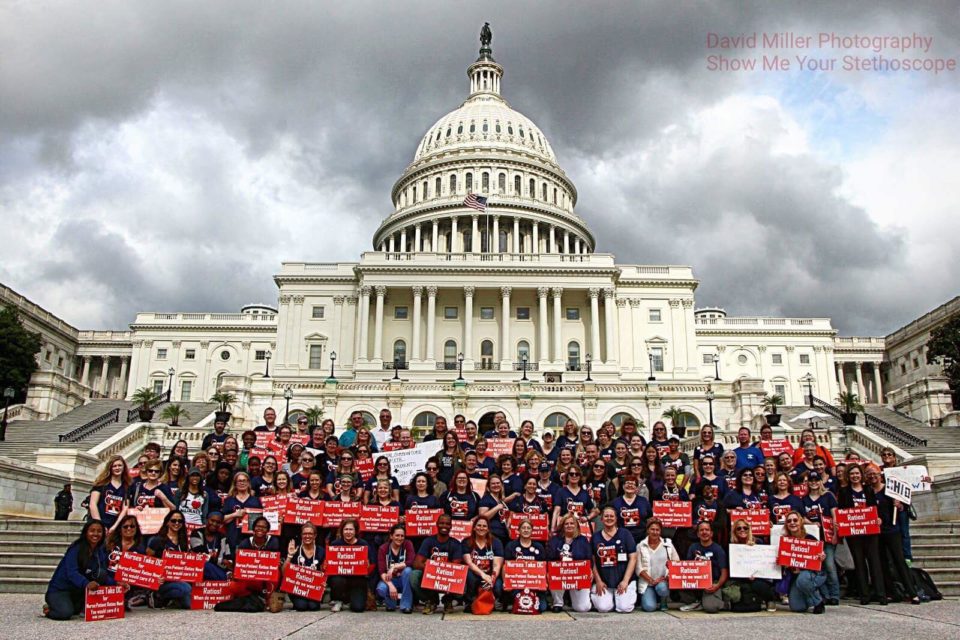 People over Profits
We believe that people (patients and nurses) are far more valuable than industry profits. Bedside nurses cannot depend on hospitals or executives to make the changes needed to improve staffing, reduce nurse but, protect nurses from unsafe work environments and ultimately create improve patient safety.
Nurses are increasingly asked to do more with less. Patients lives are at risk. Our nursing licenses are at risk
The legislation for national nurse to patient ratios has been stalled in the legislative process
We must let Washington know that nothing will stop nurses from continuing to raise their voices in support of patient safety
We must use our collective voices to advocate for safe staffing.
On April 22, join nurses from across the country in DC as they advocate for safe patient ratios, improved working conditions and better care for their patients.
Please note, buses will be available from the the following locations and times on April 22nd and will return in the evening on the same day.
Please select one from the list below if you need a ride.
GSP 100 Commuter Lot, New Jersey 444, Garden State Pkwy, Wall Township, NJ
Shop Rite at Garden State Pavilion, Route 70 W and Cornell Drive, Cherry Hill,  NJ
Sign up here!