Virtua Profile: Megan VonBerg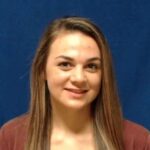 I have been working in Emergency Medical Services for three years, including the last two and half years at Virtua.
The medical field is a passion of mine and I am hoping for a long career with Virtua once I transition into a nursing role. I have been an EMT for three years, at Virtua for a majority of it. I have worked at several different agencies as an EMT as well. I am also at this time a full time student with the goal of becoming a nurse and working in the Intensive Care Unit.
Why organize?
I believe that it is important for us as employees to have a stronger voice so we can fight to improve our working conditions. Safety issues with equipment and vehicles have always been a huge concern of mine here at Virtua and they're often overlooked. Having a union will allow us to advocate to improve safety issues, including possibly replacing old and outdated equipment.
Why should Burlington and Camden counties care about you organizing?
As EMTs, we rely on our equipment and vehicles for safe and effective transport of our patients. Our employer puts our patients and us, as providers, at risk when they do not service equipment and vehicles properly and do not take our concerns seriously.
What would being respected on the job look like?
Respect on the job would mean our employer provided us with newer, higher quality equipment and safer vehicles. I should not have to worry about my patients and my own safety daily. I often feel ignored by management.
We have vehicles with extremely high mileage that are at risk of breaking down at any moment. Virtua Health management lets equipment go out for service, do not fix them properly and the equipment and vehicles often break down again a few days later.