HPAE 2016 Endorsments
After consideration by HPAE's Committee on Political Education (COPE) and the State Executive Committee, HPAE endorse the following candidates for elected office this November 8th, Election Day:
President & Vice President of the United States:
Hillary Clinton, President
Tim Kain, Vice President
Unites State Senate – Pennsylvania:
United States House of Representatives – New Jersey:
District 1: Donald Norcross (D)
District 2: Frank LoBiondo (R)
District 3: No Endorsement
District 4: Lorna Phillipson
District 5: Josh Gottheimer (D)
District 6: Frank Pallone, Jr. (D)
District 7: No Endorsement
District 8: Albio Sires (D)
District 9: Bill Pascrell, Jr. (D)
District 10: Donald Payne, Jr. (D)
District 11: Joseph Wenzel (D)
District 12: Bonnie Watson Coleman (D)
United States House of Representatives – Pennsylvania
New Jersey Local Races
Bergen County Freeholder:
Tom Sullivan (D)
Mary Amoroso (D)
Germaine Ortiz (D)
Mike Dressler (D)
Neptune Township Committee:
Carol Rizzo
Robert Lane Jr.
Hasbrouck Heights Council: Chris Hillman
West Amwell Township: Eric Richard
Bradley Beach Council: John Weber
News
While the outcome of the presidential election was not what our union wanted, there were some important victories yesterday in New Jersey and around the country due to the work of HPAE and other union activists.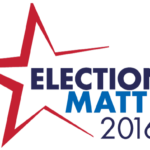 The labor movement is counting on you to ensure that we elect Hillary Clinton as president, on Tuesday, November 8th. Get On The Bus! Join HPAE & AFTNJ for GOTV efforts in Pennsylvania. The state has favored Democrats in every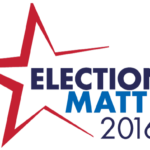 When enough voters, especially union voters, turn out working people win. And it's our job to give voters the information and motivation they need to make sure that they vote on November 8th. Every HPAE Local in New Jersey and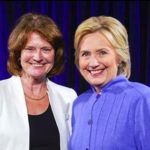 HPAE President Ann Twomey explains why she is supporting Hillary Clinton for President.
Thats all, folks - no more news!
Resources
Upcoming Events
No upcoming events at this time.