Election Center 2017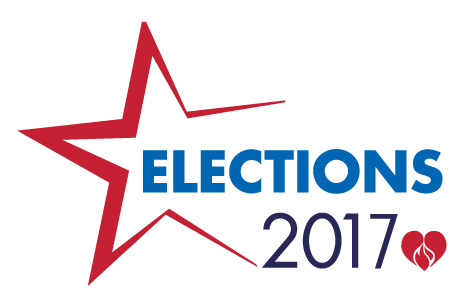 On Tuesday, November 7, 2017 voters in New Jersey will go to the polls to elect the next Governor, Lieutenant Governor, NJ State Senators and Assembly persons. In Philadelphia, voters will head to the ballot box to vote on municipal and judicial candidates.
Throughout this election season we hope you will visit Election Center 2017, where you can learn more about:
Candidates
After careful consideration HPAE has a list of candidates they recommend voters should elect to office on November 7th. Click here to see a full list of candidates endorsed by HPAE.
Read more here about HPAE's Targeted Election Districts.
Labor Walk Volunteers
Sign up to help to make calls and knock on doors to urge union members to support pro-labor candidates. Sign up for a labor walk or phone bank in your area.
Voting Information – Make sure you are registered to vote by October 17, 2017.
Download a NJ voter registration form and find out where you should vote on Nov. 7th.
Voters in Philadelphia, click here for information.
Find your NJ legislative district visit.
The Issues
Read the questions HPAE asked the candidates and reviewed by HPAE Committee on Political Education and State Executive Committee (SEC) members to guide them in voting on which candidates to endorse for Election 2017. Read the questions highlighting the issues important to HPAE members.
As a union of healthcare professionals, we must stand with candidates who will go to Trenton with a determination to protect healthcare workers and our patients throughout New Jersey. Many of these candidates have stood by HPAE workers on picket lines, at public events or have written letters supporting the rights of healthcare workers and patients. Now it's our turn to support them and their candidacy.
For more information on COPE and the endorsement process please contact Jean Pierce, HPAE Public Policy Staff at jpierce@hpae.org.
News
No updates found at this time
Please check back later for news.
Resources
Upcoming Events
No upcoming events at this time.