Sign-up for labor walks!
Join us to help elect Pro-Union candidates!  At each location volunteers are needed from 9:00 am to 12:00 pm beginning on the date listed for each Central Labor Council Labor.
Walk locations and start dates
Saturday, September 14:
Atlantic/Cape May CLC
IBT 331
1 Philadelphia Avenue, Egg Harbor City
Roy Foster (609) 704-8351
Hudson CLC
MEBA D-1
37 Edward Hart Drive, Jersey City
Barry Kushnir (201) 344-7353
Middlesex/Somerset CLC
IBEW 456
1295 Livingston Ave., North Brunswick
Wayne Martiak (908) 415-8594
Northwest CLC
IBEW 102
50 Parsippany Road, Parsippany
Anthony Abrantes (732) 589-3014
Passaic CLC
IAMAW District 15
154 Ridge Road, Lyndhurst
Juan Negron (201) 618-5184
Saturday, September 21:
Bergen CLC
IBEW 164
205 Robin Road, Paramus
Michael Schneider (201) 803-6461
Burlington CLC
CWA 1036
26 High Street, Mount Holly
Adam Liebtag (609) 530-0060
Essex/West Hudson CLC
RWDSU 108
1576 Springfield Avenue, Maplewood
Tom Giblin (973) 244-5801
Monmouth/Ocean CLC
IBEW 400
3301 Highway 138 East, Wall
Wyatt Earp (732) 773-9480
Southern CLC
Camden County
Garden State Pavilion
2240-15 Route 70 West, Cherry Hill
Gloucester County
27 S. Broad Street, Woodbury
Bob Schiavinato (609) 314-6489
Union CLC
SMART / SMWIA 22
106 South Avenue West, Cranford
Roc White (973) 521-7058
Sign-up here:
[contact-form-7 404 "Not Found"]
News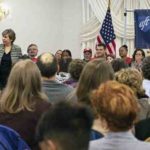 As the presidential elections inch closer and the field of candidates gets more and more competitive, AFT members are engaging, parsing campaign platforms, asking questions of the candidates, and voicing their priorities as educators...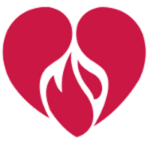 With less than a week to Election Day, nurses and health professionals are stepping up their 'get out the vote' efforts for candidates committed to fighting for the rights of healthcare workers and patient safety.
Flanked by nurses and healthcare workers, U.S. Senator Bob Menendez today underscored his record of fighting to ensure quality, affordable health care to millions of New Jerseyans.
Thats all, folks - no more news!
Resources
Upcoming Events
No upcoming events at this time.