Exposed and At-Risk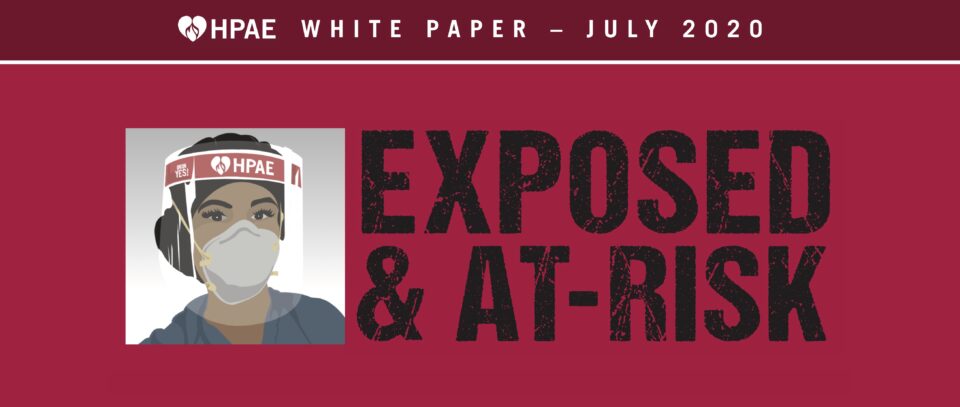 Survey, returned by 1,100 HPAE healthcare workers, gave us a frontline picture of the shortcomings of our pandemic response and the impact those gaps had on not only the workers, but on the care they provided and on the public's safety. It shows us what our nurses and healthcare workers learned: they were largely alone, with little consistent guidance from state or federal agencies; policies in their healthcare institutions were based more on economics than public safety; and there was even less enforcement of existing laws to protect them as they went through their day. Seeking to protect patients, they were left unprotected.  You can see the report here.
Exposed and At-Risk Events
Upcoming Events
Past Events
Resources
Upcoming Events
No upcoming events at this time.