HPAE Convention 2021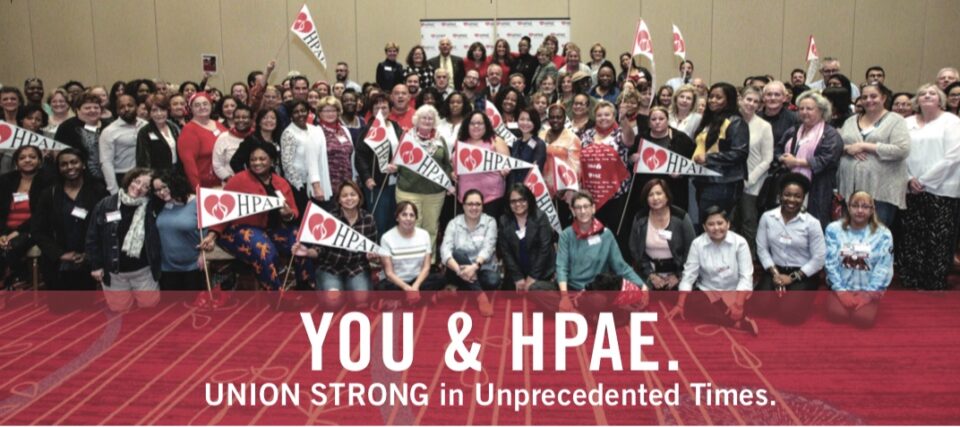 On October 6-7, 2021 hundreds of HPAE nurses and healthcare workers gathered virtually to reflect on the challenges and victories over the last three years and voted to re-elect a tried and tested slate of State Officer to continue leading HPAE for another three years after an unprecedented global pandemic. Congratulations to Debbie White, HPAE President; Barbara Rosen, HPAE!
Over the next three years, HPAE healthcare workers will continue to mobilize and advocate for worker and patient safety, to address racial disparities in healthcare, to engage and mobilize our members, to organize new units and bargain stellar contracts.
Here are some highlights from the Convention:
Debbie White, RN, HPAE President State of the Union Speech
HPAE 2021 Convention Keynote Speaker: "Moral Injury Among Healthcare Workers Stories: of Fractured Hearts and Wounded Souls."
Prof. Pittman, PHD, FAAN, is director of the Fitzhugh Mullan Institute for Health Workforce Equity, George Washington University.
HPAE COVID Memorial Video
HPAE Convention 2021 Events
Upcoming Events
Past Events
Resources
Upcoming Events
No upcoming events at this time.