Did You Know?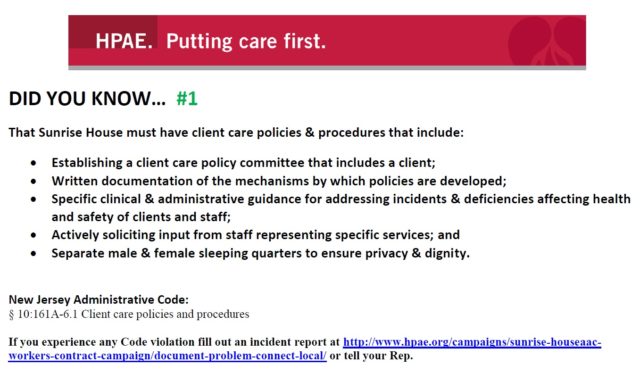 AAC/Sunrise House is required to meet various quality standards and regulations from the state and federal governments. Here are some of the key standards and regulations that you should know about:
Sunrise House/AAC Workers Contract Campaign Events
Upcoming Events
Past Events
Resources
Upcoming Events
No upcoming events at this time.