Impact of Hospital Mergers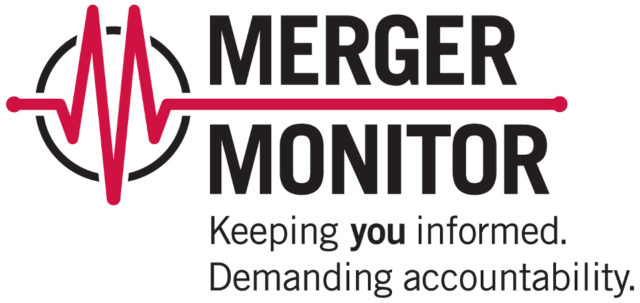 While hospital mergers have been on the rise in recent years, they are not new to the landscape of health care. Studies have shown there is the potential for both positive and negative affects to patients/consumers, communities, and employees.
Arguments for supporting hospital mergers in the past have focused on efficiency and lowered costs due to higher volume, such as savings in purchasing. Along those same lines, some say the quality of care will improve because of medical collaboration and systematizing of best practice protocols. In theory, with greater efficiency hospitals may provide more care while lowering the cost of care.
Recent arguments for supporting hospital mergers have focused on the presumption that due to changes in health care with the enactment of the Affordable Care Act (ACA), such as the changes with Medicare and Medicaid reimbursement/reporting, that it is financially necessary for hospitals to merge. The driving force behind this is the ACA promulgated-need for data collection that requires sophisticated IT programs to capture the data the federal government requires. Hospitals say that the cost of these data collection programs along with the maintenance makes it unaffordable to smaller community hospitals or hospitals that are in financial difficulty; therefore, it is more cost efficient to merge hospitals and maintain one large data system for many hospitals.
Another requirement of the ACA involves "coordination of care," which hospitals feel will only happen efficiently if there are more hospitals making up a healthcare entity. This relies on stylized systems such as electronic patient record tracking and forwarding, for example.
The arguments against hospital mergers focus on consumer (patient) costs increasing when there is a dearth of competition: when the same hospital system controls the majority of care in any given area, that system also controls what it charges for services when there is no other system to vie for patients. The reasoning is that more providers make for greater competition and therefore lower prices.
Mergers may affect delivery and availability of services as hospitals work toward greater efficiency in cost control. When efficiency becomes the goal, employees may become redundant, with staff layoffs a possibility. All of these factors affect a community, either through lost jobs, lost revenue to local stores and businesses, travel for services that were once offered nearby, higher out-of-pocket costs, and possibly lower quality care.
In recent years the Federal Trade Commission has challenged several hospital and/or doctor practice mergers, and the courts have made the mergers "unwind" even after the merger has been completed. While these cases are quite prominent in healthcare news of late and make it appear an FTC challenge is a common occurrence, Edith Ramirez, then chairwoman of the commission in 2014, said the FTC had challenged less than 1 percent of hospital deals.[1] When the FTC feels unequivocally that a merger between two systems, two hospitals, or even between a hospital and a doctor group practice threaten the likelihood of healthy competition, they will intercede.
Some hospitals think that antitrust laws are antithetical to the goals of the ACA because they limit the ability of doctors and hospitals to collaborate; the FTC believes both laws share the same goals of lower costs, increasing access to care, and improving quality, all by cultivating competition.[2]
At a 2013 annual conference, NJ healthcare leaders met to discuss the future state of healthcare in NJ post-ACA before actual implementation. Then president and CEO of Robert Wood Johnson University Hospital Hamilton foresaw "five or six" systems dominating healthcare in NJ by 2023.[3] Dr. Kenneth Sable, executive vice-president and COO of Saint Peter's Healthcare System predicted that hospitals would build strength in specialized areas, with different hospitals offering different services.[4] Dr. Mary Campagnolo, president of the Medical Society of New Jersey, stated that doctors would be making more data-driven decisions for patients. She noted that if done right "It should drive down costs, [and] if it's not doing that, then we're probably not doing the right things…[for] a much more efficient state of healthcare."[5] Are these the scenarios you want for the future of NJ healthcare?
Below are some common concerns and/or outcomes when hospitals or hospital systems merge:
PATIENTS/CONSUMERS
Director of the Rutgers Center for State Health Policy Joel Cantor stated, "…mergers offer opportunities to improve care as hospitals pool resources to improve the delivery system. But they can also be worrisome. There is ample evidence that greater concentration in hospital markets leads to higher negotiated rates with insurers."[6]
A 2011 Congressional Budget Office working paper found that mergers increase treatment intensity while additionally increasing inpatient mortality among heart disease patients.[7]
Hospital concentration reduces quality of care for some procedures.[8]
Quality of care improves under tougher competition, as well as under an administered pricing system (Medicare/Medicaid).[9]
Competition improves quality of care even when prices are market determined.[10]
Women's access to reproductive healthcare services may be curtailed if a merger occurs between a secular hospital and a Catholic hospital system unless a "carve-out" is requested that will protect patients' rights to accessing comprehensive reproductive health services.[11]
Hospital re-admissions may increase for heart attack patients and newborns may experience early discharge with hospital mergers.[12]
Most of the leading quality and safety successes in medicine occur in collaboratives formed by competing hospitals, rather than collaboratives within one hospital system.[13]
Large hospital systems may fail to improve outcomes and also encourage greater utilization of services; more treatment may lead to sub-optimal care, over-treatment, and can account for higher mortality rates.[14]
COMMUNITIES
Communities may lose access to services and care, if not immediately, then very possibly in the future as services consolidate in the new system.
Loss of revenue for local businesses if there are extensive employee layoffs or closures.
Job losses within the community for hospital staff living in same locale.
Consolidation of services may lead to hospitals being incentivized to provide the most profitable services and treatment plans rather than offer a full range of both.[15]
A service area monopoly puts a community at risk of no health care or limited access to care if the health system fails.
As with the 2008 financial crisis when large banks were bailed out with taxpayer money, "too big to fail," hospital system failures could become the financial burden of the communities with a similar bailout plan for the hospital system.
HEALTHCARE COSTS
Ward Sanders, president of the New Jersey Association of Health Plans stated, "Provider and hospital consolidation are often sold as measures to increase 'efficiency,' but ironically they often result in higher prices for employers and individuals as efficiencies can be overshadowed by higher charges that larger healthcare systems often leverage in negotiations [with insurers]."[16]
A 2012 Robert Wood Johnson Foundation study updating its previous 2006 study found that "increases in hospital market concentration lead to increases in the price of hospital care." The study noted that these increases get passed along to consumers in the form of higher premiums, lower benefits, and lower wages. Hospital mergers in concentrated markets lead to more significant price increases.[17]
A 2014 New York Times editorial board opinion noted the increasing prices for services after Massachusetts General and Brigham and Women's Hospitals merged, as well as purchasing domination of doctors' practices; Massachusetts' AG attempted to rein in costs and bargaining power through a negotiated deal.[18]
When the FTC attempted to quash a proposed merger between Illinois' Advocate Health Care and North Shore University Health System, Debbie Feinstein, the FTC's director of Bureau of Competition, said, "This merger is likely to significantly increase the combined system's bargaining power with health plans, which in turn will harm consumers by bringing about higher prices and lower quality."[19]
A UCal Berkeley study by James C. Robinson in 2011 found "that private insurers paid 13 to 25 percent more for procedures in areas where there was less competition."[20] These higher charges mean higher premiums, co-pays, deductibles, and hospital bills.
Director of the Federal Trade Commission's bureau of economics Martin S. Gaynor said, "Hospitals that face less competition charge substantially higher prices." He noted that the price increases could be "as high as 40 percent to 50 percent."[21]
Associate professor of economics at Clemson University Matthew S. Lewis stated, "Acquisitions of hospitals by large national chains…may not increase hospital concentration in the affected local markets, but could nevertheless generate higher prices."[22]
An article in Forbes noted that concentrated hospital markets can increase prices by as much as 44 percent.[23]
WORKERS
A 2014 study found that hospital mergers create an increase in long-term sick absences in the first year and then again 2-4 years after the merger, significantly higher than normal. The authors state that "mergers and the quest for higher productivity may come at a price, i.e. higher levels of long-term sickness absence." The increase in long-term sickness absence "represents a large monetary loss, and a loss of workforce capacity."[24]
Stress levels increase due to multiple changes in systems management, HR management, job insecurity, and newfound employee competitiveness between former competing facilities.
Threat of layoffs, especially for the employees whose facility is taking the subordinate role.
One study found that "hospital mergers have a small, transient positive impact on staff job satisfaction in the year immediately before and after merger approval. Continuous staff support and management of staff expectations throughout a merger may help increase staff job satisfaction during the challenging period of merger."[25]
The upheaval created by mergers can be related to lower job satisfaction and increased burnout among nurses.[26]
[1] Robert Pear. "F.T.C. Wary of Mergers by Hospitals." New York Times, 17 September 2014, http://www.nytimes.com/2014/09/18/business/ftc-wary-of-mergers-by-hospitals-.html?_r=0.
[2] Pear, supra.
[3] Andrew Kitchenman. "Healthcare Leaders Envision a Shared Future." NJSpotlight, 9 May 2013,http://www.njspotlight.com/stories/13/05/08/healthcare-leaders-envision-a-shared-future/
[4] Kitchenman, supra.
[5] Kitchenman, supra.
[6] Beth Fitzgerald. "Hackensack, Meridian to merge, forming state's largest health system." NJBIZ, 16 October 2014,http://www.njbiz.com/article/20141016/NJBIZ01/141019838/hackensack-meridian-to-merge-forming-states-largest-health-system
[7] Tamara B. Hayford."The Impact of Hospital Mergers on Treatment Intensity and Health Outcomes." Congressional Budget Office, Working Papers Series, October 2011, https://www.cbo.gov/sites/default/files/112th-congress-2011-2012/workingpaper/10-06-2011-Hospital_Mergers_1.pdf
[8] The Synthesis Project. "The impact of hospital consolidation – Update." Robert Wood Johnson Foundation, June 2012,http://www.rwjf.org/content/dam/farm/reports/issue_briefs/2012/rwjf73261
[9] The Synthesis Project, supra.
[10] The Synthesis Project, supra.
[11] Merger Watch. "Hospital Mergers: Creative Solutions." Website accessed 6 January 2016, http://www.mergerwatch.org/creative-solutions/
[12] Vivan Ho and Barton H. Hamilton. "Hospital mergers and acquisitions: does market consolidation harm patients?" Journal of Economic Health, Volume 19, Issue 5, pp 767-791, September 2000.
[13] Tim Xu, et al. The Potencial Hazards of Hospital Consolidation: Implications for Quality, Access, and Price." JAMA, Volume 314, No. 13, 6 October 2015.
[14] Xu, supra.
[15] Xu, supra.
[16] Bob Herman. "Hackensack, Meridian merger may lead to new health insurance forays." Modern Healthcare, 17 October 2014,http://www.modernhealthcare.com/article/20141017/NEWS/310179961
[17] The Synthesis Project, supra.
[18] The Editorial Board. "The Risks of Hospital Mergers." The New York Times, 6 July 2014, http://www.nytimes.com/2014/07/07/opinion/the-risks-of-hospital-mergers.html
[19] Lisa Schencker. "FTC challenges NorthShore, Advocate mega-merger in Illinois." Modern Healthcare, 18 December 2015,http://www.modernhealthcare.com/article/20151218/NEWS/151219865
[20] Marsha Mercer. "Hospital Mergers May Be Good for Business, But Patients don't Always Benefit." AARP Bulletin, June 2013,http://www.aarp.org/health/medicare-insurance/info-06-2013/hospital-mergers.html
[21] Pear, supra.
[22] Pear, supra.
[23] Avik Roy. How Hospital Mergers Increase Health Costs, and What to Do About It." Forbes, 1 March 2012,http://www.forbes.com/sites/theapothecary/2012/03/01/how-hospital-mergers-increase-health-costs-and-what-to-do-about-it/
[24] Lars Erik Kjekshus, et al. "The effect of hospital mergers on long-term sickness absence among hospital employees: a fixed effects multivariate regression analysis using panel data." BMC Health Services Research, 2014, 14:50, http://www.biomedcentral.com/1472-6963/14/50
[25] Ka Keat Lim. "Impact of hospital mergers on staff job satisfaction: a quantitative study." Human Resources for Health, 2014, 12:70,http://www.human-resources-health.com/content/12/1/70
[26] Bonnie M. Jennings. "Restructuring and Mergers." In: Hughes, R.G., editor. Patient Safety and Quality: An Evidence-Based Handbook for Nurses. Rockville (md): Agency for Healthcare Research and Quality (US); 2008 Apr. Chapter 24,http://www.ncbi.nlm.nih.gov/books/NBK2675/