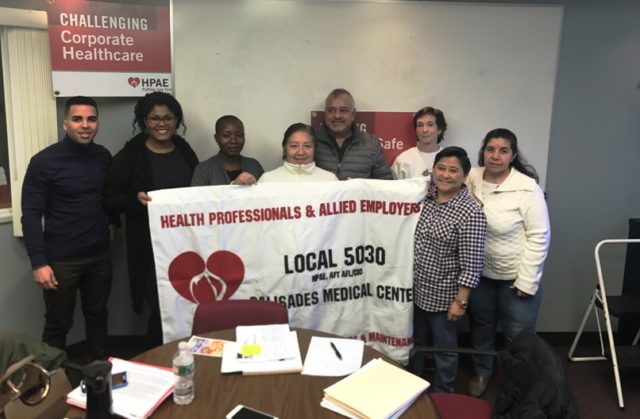 The new leadership of our local union held a Union Rep meeting this past weekend to provide education and training to our Reps and to help build a strong internal structure for our local.
"We have brought on four new union reps since we took office in September and the Local Executive Board (LEB) felt that it is of the utmost importance to make sure reps receive the proper training to help better represent our members" said Mickie Miquiabas, President of the local.
The Reps received an in-depth training on the basics or "nuts and bolts" of grievance handling and problem solving, including a detailed discussion of the Roles of Union Reps, Legal Rights of Union Members and Reps and Enforcing the Contract and Solving Problems.
The LEB along with the Union Reps are committed to educating the members on their rights as a union members, which in turn will help the local become stronger as we move into upcoming contract talks in 2018. The LEB has updated the HPAE website with current officers and reps and will also be posting this information on the union bulletin boards. Click here to see the list of local officers and Reps.
If you are interested in serving as a Union Rep, please reach out to an LEB member or a current Union Rep for more information.