Coronavirus: What you need to know
Information about the 2019 Novel Coronavirus outbreak is 'an emerging, rapidly evolving situation' with the CDC issuing new updates several times a week. What began as an animal virus has mutated and spread to people through exposures at a livestock market in Wuhan, China. Since the outbreak began, thousands of people have contracted the illness and more than 170 people in China have died. To date, confirmation of 2019-nCoV infection has occurred in 19 countries including the USA.
Five cases have been confirmed in Illinois, Arizona, California and Washington State. There are more than 100 potential cases waiting for lab analysis, which can only be done through the CDC.  Like upper respiratory infection and flu, signs and symptoms of this illness include fever, cough, and shortness of breath.
CDC does not fully understand all modes of this virus's transmission. For that reason, they are recommending standard, contact and airborne precautions for all healthcare personnel managing patients with known or suspected 2019-nCoV.  Infection control recommendations for healthcare workers include meticulous hand hygiene, use of PPE such as impervious gowns, gloves, NIOSH-certified N-95 respirators and eye (or face) shields for personal protection; and patient placement in airborne infection isolation rooms (AIIR) wherever possible.
News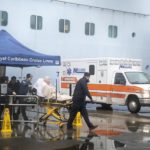 Four of the 27 Royal Caribbean passengers screened for coronavirus after the cruise ship docked in Bayonne on Friday morning were sent to hospitals for further evaluation, New Jersey Gov. Phil Murphy said.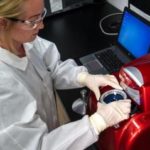 The Centers for Disease Control and Prevention (CDC) said today during a press conference that the United States now has 110 persons under investigation (PUIs) from 26 states being tested for the novel coronavirus (2019-nCoV) responsible for ...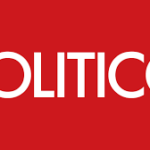 Gov. Phil Murphy today outlined New Jersey's strategy for preventing and managing the spread of a coronavirus originating in Wuhan, China, that's killed more than 100 people and left thousands more sick.
Thats all, folks - no more news!
Resources
Upcoming Events
Coronavirus: What you need to know Contact