HPAE's Legislative Accomplishments
HPAE's efforts have resulted in the passage of precedent-setting legislation, which protects our patients and our professions. That legislation includes:
UMDNJ/Higher Education Restructuring Act (2012)
The law merges schools and units of UMDNJ with Rutgers University, except for the School of Osteopathic Medicine, which is merged with Rowan University, and University Hospital, which will become an independent hospital, managed by a non-profit entity. All these changes were effective July 1, 2013. The law protects the collective bargaining rights and benefits of all HPAE members while preserving medical services and research.
Violence in the Workplace (2008)
The law directs health care facilities in New Jersey, including general and specialty hospitals, nursing homes, State and county psychiatric hospitals and State developmental centers, to create programs to combat physical violence or credible threats of violence against employees.
Safe Patient Handling Act (2008)
The law protects patients and health care workers from injuries caused by unsafe patient handling at hospitals and nursing homes. The law requires licensed health care facilities to establish comprehensive patient handling safety procedures to minimize risks when moving patients or restricting their movements.
Public Meetings Law (2008)
The law requires that general hospitals conduct an annual public meeting organized to provide the community served by the hospital with information about the operation of the hospital, and to provide an opportunity for members of the public to ask questions and raise issues of concern. The meetings are open to members of the public.
Paid Family Leave (2008)
The law lets employees take up to six weeks off a year with limited pay to care for a new child or a sick relative.It would allow workers to apply for up to six weeks off to care for a newborn or newly adopted child, or a sick parent, spouse or child. They could collect up to two-thirds of their pay, to a maximum of $524 a week.
Hospital Trustee Education Law (2007)
The law requires training for all trustees of general hospitals.
Staffing Disclosure (2005)
The law requires New Jersey hospitals to make daily public disclosures of the ratio of patients to nurses and other healthcare workers who provide direct patient care.
Mandatory Overtime Law (2004)
The law bars hospitals and nursing homes from forcing health care employees to work overtime except in emergencies.
Whistleblower Protection Act (2000)
The Conscientious Employee Protection Act (CEPA) prohibits a public or private employer from taking retaliatory action against an employee who discloses or threatens to disclose to a supervisor or public body an activity, policy or practice that the employee reasonably believes is in violation of a law or rule; or provides information or testimony to a public body investigating a violation; or objects to or refuses to participate in an activity, policy or practice that the employee reasonably believes is a violation of law, fraudulent or criminal, or is incompatible with a clear mandate of public policy related to health, safety, welfare or protection of the environment.
The Health Care Quality Act
The law provides for certain consumer safeguards with respect to health benefits plans and managed care plans provided by carriers.
Safe Needle Systems (2000)
The law makes it mandatory for all NJ healthcare facilities to use needles and other medical devices that have built-in safety features to prevent blood exposures caused by needlesticks.
Minimum Maternity Stay/The 'Baby Bill' (1995)
This law provides for a minimum of 48 hours of maternity care after a vaginal birth in a hospital, outlawing so-called "drive by" deliveries by hospitals.
News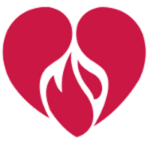 HPAE, New Jersey's largest union of health care workers, mourns the passing of State Senator Ronald Rice, a tireless fighter for his city and state.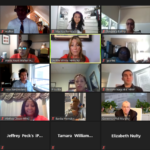 The Healthcare Professionals and Allied Employees, in recognition of his steadfast support of frontline healthcare workers during the coronavirus pandemic, today endorsed Phil Murphy in his race to be re-elected as governor of New Jersey.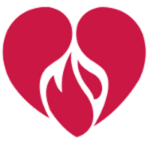 The primary election is on June 8th and HPAE is supporting Valerie Vainieri Huttle for the NJ Senate, replace retiring Senator Loretta Weinberg who has been a strong advocate for working people in Legislative District 37.  We are conducting phone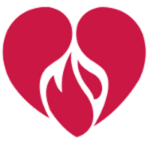 HPAE President Debbie White, RN, said New Jersey's largest union of nurses and healthcare workers is choosing Huttle because she is a longtime champion of working people.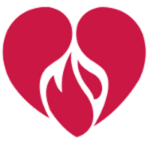 HPAE and its more than 14,000 members commend our public officials—including Gov. Phil Murphy and our Legislative leadership—for approving New Jersey's Fiscal Year 2021 funding priorities.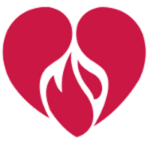 These endorsements come after an extensive review of the candidates' positions and an endorsement was bestowed upon those who expressed or have shown a commitment to supporting the rights of healthcare workers and improving patient safety.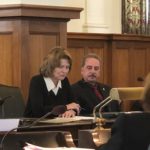 We all need to stop fighting and move on to doing what's best for the patients and families whose lives are in our hands – not just in California but in New Jersey and every state in the nation.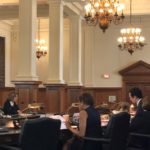 Our union supports this legislation which serves to ensure that Workers Compensation coverage for First Responders - including nurses and healthcare workers – is appropriately provided without long costly legal battles.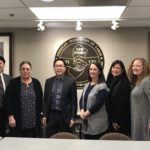 May 8, 2018 Nurses and educators reject MacArthur attacks on health and education systems The American Federation of Teachers New Jersey (AFTNJ) and Healthcare Professionals and Allied Employees (HPAE), collectively representing more than 40,000 education and healthcare professionals in New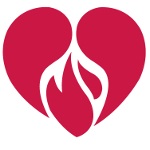 The following four pieces of legislation have passed both the Senate and Assembly and await Governor Murphy's signature.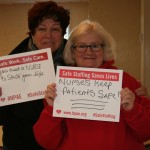 Nurses caring for patients at the bedside have a voice in their workplace when they are unionized. As the state's largest healthcare union, HPAE represents 13,000 healthcare workers in hospitals, nursing homes, addiction treatment centers, health clinics, research labs and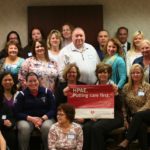 With two weeks left before their contracts expire, nurses from HPAE Locals 5131 and 5621 met today with representatives from other unions and elected leaders at a community breakfast to discuss crucial staffing and patient care issues that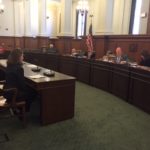 Testimony of Bridget Devane, Public Policy Director, HPAE In Support of S15 Good morning. Thank you, Chairman Madden and members of the Committee and S15 sponsors Senator Vitale and Sweeney for the opportunity to testify in support of S15, which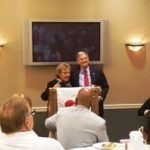 With their contract expiring in less than a month, over 60 members of HPAE Local 5091 attended a legislative breakfast yesterday with state legislators to discuss the current contract negotiations with Bergen Regional Medical Center (BRMC) and the future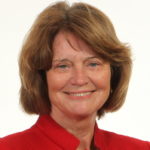 President's Message April 18, 2016 Public health professionals, residents, public service workers and local elected officials in New Jersey's largest cities are watching with concern as the debate in Trenton continues over the proposed state takeover of Atlantic City. Placing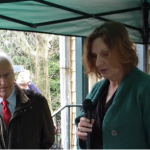 HPAE Chief of Staff Jeanne Otersen spoke at the Botto House in Haledon, NJ at an event organized by Congressman Bill Pascrell in recognition of National Pay Equity Day. As a representative of HPAE, Jeanne added her voice in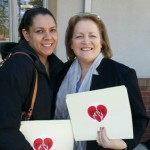 Inspira RNs from Vineland had a meeting with the Cumberland County Freeholders to brief them on issues that will be presented at the upcoming negotiations and how they may impact the citizens of Cumberland County. Local 5131 RNs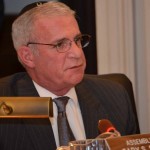 On Monday, HPAE's Public Policy Director Bridget Devane gave testimony to the NJ Assembly Budget Committee (Committee Chair Gary Schaer in photo above) regarding the impact of Governor Christie's proposed budget on health care access, worker safety, and public
Thats all, folks - no more news!
Resources
Upcoming Events
No upcoming events at this time.
HPAE's Legislative Accomplishments Contact