HPAE State Officers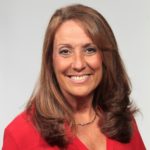 As a registered nurse at Virtua Memorial Hospital for 27 years and a long-term Med-Surg nurse, Debbie White was involved in the initial organizing at her worksite in 1996. She became a Union Rep shortly thereafter and has sat on every negotiating committee for her Local from 1999 through 2018. She was appointed Grievance Chair in 2007 and was elected President of Local 5105 in 2010, remaining in the position through 2018. She sat on the HPAE Executive Committee for seven years and most recently served as chair before being elected President. Email Debbie at dwhite@hpae.org.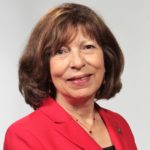 Barbara Rosen is a long time member and leader of HPAE. A Nurse Educator and former Critical Care Nurse, in 1978, she worked to organize a union at the then Bergen Pines Hospital (now New Bridge Medical Center). She served as President of Local 5091, and led a very contentious, and successful, strike at Bergen Regional Medical Center in 2004. After being stuck with a bloody HIV, Hepatitis C needle, Barbara worked tirelessly with HPAE for the 'Safe Needle' legislation, which was enacted and later used as the model for federal legislation. Barbara served as HPAE Secretary-Treasurer for eight years from 2010 through 2018 before becoming Vice President. Email Barbara at brosen@hpae.org.
Alexis Rean-Walker, Secretary-Treasurer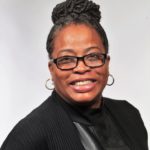 Alexis Rean-Walker is a member and leader of HPAE Local 5094, part of the HPAE professional bargaining unit at Rutgers Biomedical and Health Sciences (RBHS), formerly the University of Medicine and Dentistry of New Jersey, where she has worked for over 29 years as a Senior Project Management Analyst and Treasury Analyst. Alexis has served for two terms as Co-President of HPAE Local 5094 representing professionals on the RBHS New Brunswick and Piscataway campuses, and Rowan University. Prior, she served two terms as Co-Secretary of the Local as well as Union Liaison and Union Rep. She has been a member of the State Executive Committee for the past three years and serves on the AFT Women's Rights Committee. Alexis has a Bachelor of Science in Computer Science with a minor in Business Management and is the first member from a non-nursing bargaining unit to serve as an officer of the HPAE State Federation. Email Alexis at areanwalker@hpae.org.
State Executive Council (SEC)
The SEC is the governing body of HPAE. In between HPAE's conventions, the SEC implements the convention's resolutions, supervises the affairs of the union, and authorizes the expenditure, investment, and management of the union's fund's.
The members of the SEC are the three "state" officers – President, First Vice-President, and Secretary-Treasurer – and two representatives from each HPAE local union. (See the list below.) The President and Grievance Chair of each local union are the two local representatives.

SEC Members
#5004 – Englewood Hospital and Medical Center
Alice Windley Barden
Michele McLaughlin
#5030 – HMH-Palisades Medical Center
Lorna Miquiabas
Ryan Hannagan
#5058 – HMH-Jersey Shore University Medical Center
#5089 – Rutgers University/Rowan/University Hospital (RNs)
Cynthia McDougall
Sabrina Brown-Oliver
#5091 – New Bridge Medical Center
Jeffrey Peck
Robert Davis
#5094 – Rutgers University/Rowan/University Hospital (PROs)
Justin O'Hea
Ryan Novosielski
#5097 – HMH-The Harborage 
Sandra White
Sharon Hodge
#5103 – American Red Cross Penn-Jersey Region
Judy Merkowsky (RN)
Timothy Posser
#5105 – Virtua-Health (MHBC/CNS)
Sheryl Mount
Bonnie Terwilliger
#5106 – Temple University Hospital Episcopal Campus
Elizabeth Nulty
Christoper Lewis
#5107 – Phoenix Center for Rehabilitation and Pediatrics/Llanfair/VNA Health Group of NJ, LLC/VNA of Englewood
Ibidulla Umoru
Tamara Williams-Joseph
#5112 – Cornerstone Behavioral Health Hospital of Union County
Priscilla Surlus-Burrus
Valerie Hamer
#5118 – Cooper University Medical Center
Doris Bell
Jackie Franchetti
#5131 – Inspira Medical Center Vineland/Elmer/Bridgeton
Caroline C Sands
Kelly L. Fordyce
#5138 – HMH-Southern Ocean Medical Center
Anna Pona
Alice Howarth
#5142 – Memorial Hospital of Salem County
Pam Green Thomas
Karen Masusock
#5147 – Hudson Regional Hospital
Diane Smith
Towanna Budhu

#5185 – CarePoint-Bayonne Medical Center
John Bauer
Joan Zitzman
#5186 – Care-Point-Christ Hospital
Nicole Mankowski
Rebecca Lowe
#5621 – Inspira Medical Center Woodbury
April Ferrara
Tracy Cefaratti
#5629 – Sunrise House
Mark Turner
Jenice Cuccovia
Revised October 2020