Safe Staffing
Current staffing regulations in New Jersey, which offer coverage only in ICU or critical care units, have not been updated since 1987. Technology, reduced hospital stays, and patients have undergone drastic changes, but our regulations have remained stagnant, unchanged, and unenforced. While our state has chosen to do little to improve staffing levels, HPAE local unions have fought for and won staffing language in contracts, whether in the form of nurse to patient staffing ratios or limits on floating and flexing.
HPAE is working closely with its partners in the Patient Safety Coalition  to ensure that our hospitals are safe for patients and that staffing levels enable enables healthcare professionals to provide quality care.
Research studies show that safe staffing is linked to better patient outcomes and improved working conditions. A Summary of Nurse Staffing Studies that has been compiled by HPAE clearly indicates that safe staffing improves patient care, facilitates the retention of qualified, experienced nurses, and leads to a reduction in workplace injuries.
News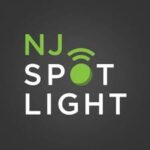 For years, nurses in New Jersey have raised concerns about workforce shortages and staffing levels they believe put patients and employees in danger.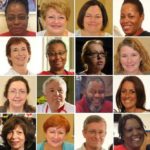 Taking Action to Protect Health Care and Patient Safety HPAE nurses and health professionals play an important role in improving the delivery of healthcare services and advocating for patient, worker safety. During Nurses Week, we celebrate all that nurses and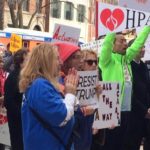 Nurses and health professionals joined together to Keep Hospitals Safe on Monday, February 27, at the Trenton Statehouse and demand Trenton fully fund hospital inspections and pass patient safety, worker protection laws. Click here to learn how Trenton can Keep Our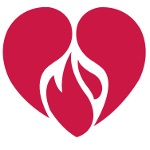 Nurses, health professionals, and patients traveled to Trenton on Monday, February 27th to urge Governor Christie and lawmakers to fully fund hospital inspections and to pass legislation that ensures patient safety and worker rights' enforcement.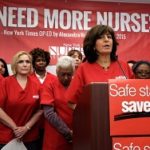 Health-care issues got scant attention at the Democratic National Convention in Philadelphia, but outside the hall, a wave of labor victories at area hospitals showed the business of medicine is getting an injection of union action.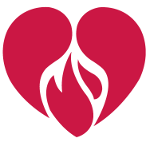 Nurses from Inspira Health Network voted on May 19th to hold informational picketing at Inspira hospitals on a date to be determined. All 1,300 Inspira nurses represented by the Health Professionals and Allied Employees (HPAE) have been bargaining with Inspira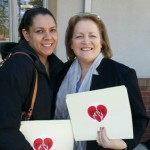 Inspira RNs from Vineland had a meeting with the Cumberland County Freeholders to brief them on issues that will be presented at the upcoming negotiations and how they may impact the citizens of Cumberland County. Local 5131 RNs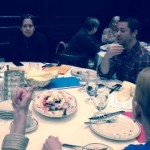 Our local held a Staffing Forum held on February 17. The forum was an interactive meeting in which updates were given on the arbitration award regarding contract section 4.11 positions, the hospital's acuity system, and staffing legislation in New Jersey.
Thats all, folks - no more news!
Resources
Related Campaigns
Upcoming Events
No upcoming events at this time.