Legislative Priorities
As hospitals merge, convert to for-profit status, and shift care into out-patient and clinic settings, the existing safeguards and standards for staffing and patient care have clearly been shown to be inadequate.
We need laws and regulations that:
Strengthen Standards for Safe Staffing and Quality Patient Care (S989/A1470)
Mandate, by law, that hospitals and other healthcare institutions provide safe staffing levels;
Update New Jersey Department of Health (NJDOH) regulations to reflect staffing and quality standards of nursing professional organizations
Protect Access to Quality, Affordable Health Care By Strengthening the NJ Department Of Health's Oversight and Enforcement Actions:
Require for-profit hospitals to make the same financial disclosures required of not-for-profit hospitals;
Reinstate hospital license renewal inspections;
Strengthen employee involvement in all inspections, including the right to accompany NJDOH inspectors and receive inspection reports;
Increase NJDOH transparency by posting citations and Plans of Correction on the NJDOH website and making them available at hospitals;
Mandate the NJDOH provide an Annual Report to the NJ Legislature on the results of all inspections, including enforcement actions taken.
Strengthen the Standards for Buyers of our Community Hospitals:
Require buyers to make a long-term commitment to maintain the hospital, its services and levels of charity care;
Purchase agreements must include guarantees to maintain staff and safe staffing levels, as well as abide by workplace safety laws and collective bargaining agreements;
Require purchasers to maintain and continue to negotiate insurance contracts to assure coverage for local residents;
Require a monitor for each conversion to oversee compliance with state laws and regulations for at least three years following conversion;
Strengthen enforcement actions, especially for patterns of violations;
As hospitals merge, convert to for-profit status, and shift care into out-patient and clinic settings, the existing safeguards and standards for staffing and patient care have clearly been shown to be inadequate.
News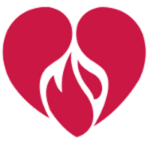 HPAE, New Jersey's largest union of health care workers, mourns the passing of State Senator Ronald Rice, a tireless fighter for his city and state.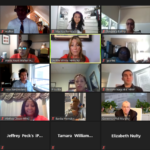 The Healthcare Professionals and Allied Employees, in recognition of his steadfast support of frontline healthcare workers during the coronavirus pandemic, today endorsed Phil Murphy in his race to be re-elected as governor of New Jersey.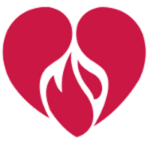 The primary election is on June 8th and HPAE is supporting Valerie Vainieri Huttle for the NJ Senate, replace retiring Senator Loretta Weinberg who has been a strong advocate for working people in Legislative District 37.  We are conducting phone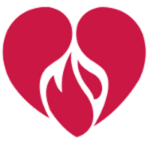 HPAE President Debbie White, RN, said New Jersey's largest union of nurses and healthcare workers is choosing Huttle because she is a longtime champion of working people.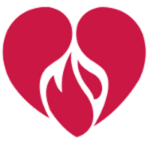 HPAE and its more than 14,000 members commend our public officials—including Gov. Phil Murphy and our Legislative leadership—for approving New Jersey's Fiscal Year 2021 funding priorities.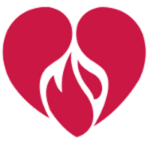 These endorsements come after an extensive review of the candidates' positions and an endorsement was bestowed upon those who expressed or have shown a commitment to supporting the rights of healthcare workers and improving patient safety.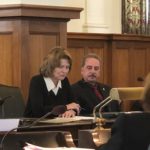 We all need to stop fighting and move on to doing what's best for the patients and families whose lives are in our hands – not just in California but in New Jersey and every state in the nation.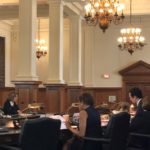 Our union supports this legislation which serves to ensure that Workers Compensation coverage for First Responders - including nurses and healthcare workers – is appropriately provided without long costly legal battles.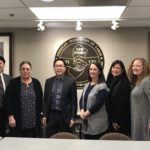 May 8, 2018 Nurses and educators reject MacArthur attacks on health and education systems The American Federation of Teachers New Jersey (AFTNJ) and Healthcare Professionals and Allied Employees (HPAE), collectively representing more than 40,000 education and healthcare professionals in New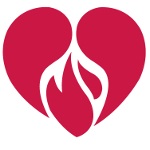 The following four pieces of legislation have passed both the Senate and Assembly and await Governor Murphy's signature.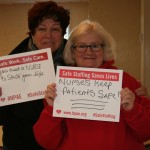 Nurses caring for patients at the bedside have a voice in their workplace when they are unionized. As the state's largest healthcare union, HPAE represents 13,000 healthcare workers in hospitals, nursing homes, addiction treatment centers, health clinics, research labs and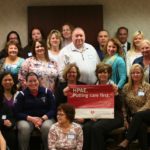 With two weeks left before their contracts expire, nurses from HPAE Locals 5131 and 5621 met today with representatives from other unions and elected leaders at a community breakfast to discuss crucial staffing and patient care issues that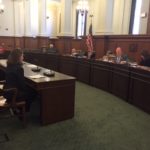 Testimony of Bridget Devane, Public Policy Director, HPAE In Support of S15 Good morning. Thank you, Chairman Madden and members of the Committee and S15 sponsors Senator Vitale and Sweeney for the opportunity to testify in support of S15, which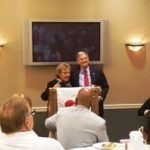 With their contract expiring in less than a month, over 60 members of HPAE Local 5091 attended a legislative breakfast yesterday with state legislators to discuss the current contract negotiations with Bergen Regional Medical Center (BRMC) and the future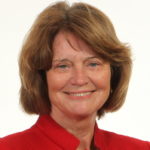 President's Message April 18, 2016 Public health professionals, residents, public service workers and local elected officials in New Jersey's largest cities are watching with concern as the debate in Trenton continues over the proposed state takeover of Atlantic City. Placing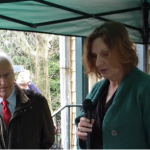 HPAE Chief of Staff Jeanne Otersen spoke at the Botto House in Haledon, NJ at an event organized by Congressman Bill Pascrell in recognition of National Pay Equity Day. As a representative of HPAE, Jeanne added her voice in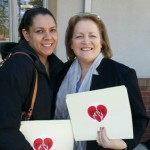 Inspira RNs from Vineland had a meeting with the Cumberland County Freeholders to brief them on issues that will be presented at the upcoming negotiations and how they may impact the citizens of Cumberland County. Local 5131 RNs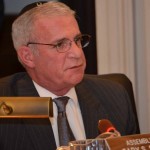 On Monday, HPAE's Public Policy Director Bridget Devane gave testimony to the NJ Assembly Budget Committee (Committee Chair Gary Schaer in photo above) regarding the impact of Governor Christie's proposed budget on health care access, worker safety, and public
Thats all, folks - no more news!
Resources
Upcoming Events
No upcoming events at this time.
Legislative Priorities Contact