Campaign for Patient Safety and Safe Staffing
HPAE 2022 Survey of Current & Recent Bedside Nurses at New Jersey Hospitals
After facing a global pandemic, HPAE partnered with an independent polling company, Change Research, to conduct a multi-phase research program to better understand the experiences, challenges, and needs of hospital nurses in these unprecedented times.  The results of the survey shine a light on the current staffing crisis. The solution is clear, and now is time for all healthcare workers and patients to call on lawmakers to move forward legislation to improve staffing and working conditions at hospitals across New Jersey.
CRISIS BREWING: Overworked and poorly compensated nurses are leaving the profession, saying hospital safety is on the decline
Read Phase One – The Qualitative Focus Group
Read Phase Two – Final Survey Results
Proposed New Jersey safe Staffing Bill
The proposed New Jersey law establishes a base-line safe limit on the number of patients one nurse can care with adjustments for a patient's illness (called acuity) and his or her need for nursing care. The sicker the patient, the higher the acuity. New Jersey's bill, sponsored by Sen. Joe Vitale (S.304) and Assemblywoman (A4536), reflects both the science and experience of bedside nurses who day in and day out take care of the sickest among us. We believe every patient, in every hospital, deserves the same high level of care their illness demands, just as nurses should know that when they come to work, they will be able to deliver quality care to all patients.
This long drawn-out fight over safe staffing levels has chased many nurses away from our profession. The argument against safe staffing pushed by hospital CEOs diminishes the voices and values of nurses. The problem is under staffing, and the solution is safe staffing. It's time for the legislature to move forward with legislation setting safe staffing levels that give nurses the tools they need to keep their patients safe.
News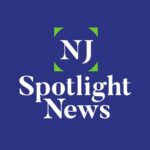 They were hailed as heroes during the pandemic and helped bring the state through the public health crisis. Now a new survey shows many nurses in New Jersey have considered leaving the job and say a statewide staffing shortage is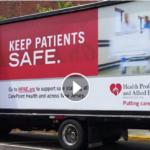 HPAE nurses are speaking out and taking action to keep patients safe and support legislation to make sure every hospital has enough nurses for every patient.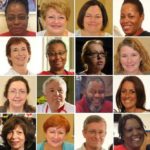 Taking Action to Protect Health Care and Patient Safety HPAE nurses and health professionals play an important role in improving the delivery of healthcare services and advocating for patient, worker safety. During Nurses Week, we celebrate all that nurses and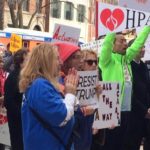 Nurses and health professionals joined together to Keep Hospitals Safe on Monday, February 27, at the Trenton Statehouse and demand Trenton fully fund hospital inspections and pass patient safety, worker protection laws. Click here to learn how Trenton can Keep Our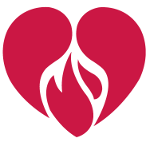 Nurses from Inspira Health Network voted on May 19th to hold informational picketing at Inspira hospitals on a date to be determined. All 1,300 Inspira nurses represented by the Health Professionals and Allied Employees (HPAE) have been bargaining with Inspira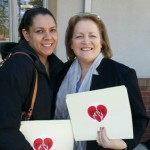 Inspira RNs from Vineland had a meeting with the Cumberland County Freeholders to brief them on issues that will be presented at the upcoming negotiations and how they may impact the citizens of Cumberland County. Local 5131 RNs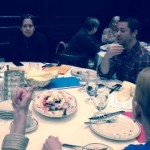 Our local held a Staffing Forum held on February 17. The forum was an interactive meeting in which updates were given on the arbitration award regarding contract section 4.11 positions, the hospital's acuity system, and staffing legislation in New Jersey.
Thats all, folks - no more news!
Resources
Upcoming Events
No upcoming events at this time.
Campaign for Patient Safety and Safe Staffing Contact