Merger Monitor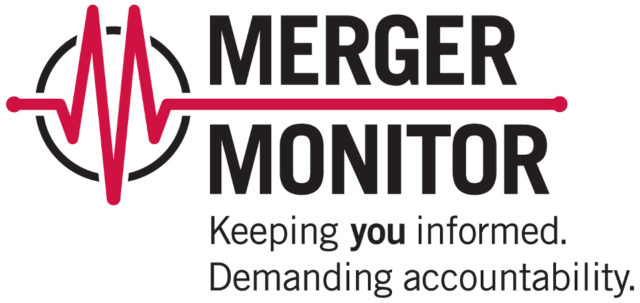 In response to more and more New Jersey hospitals becoming members of large health systems, HPAE created Merger Monitor to keep New Jersey patients, healthcare workers, politicians, journalists, unions, and concerned organizations informed about the process and demand accountability from those who make the decisions finalizing health care mergers.
Through Merger Monitor our goal is to oversee the transactions from beginning to end, through all the legal processes: Community Health Care Assets Protection Act (CHAPA); Certificate of Need (CN); Federal Trade Commission (FTC); and any other legal wrangling and deal-making.
There are positives and negatives with every merger and the process is complicated, requiring oversight by the NJ Department of Health and the NJ Attorney General's office. Our goal is to help people served by these health systems to demand accountability in a process that not only affects your community but will have reverberations throughout the larger community, the state of New Jersey.
HPAE has compiled information on the various mergers occurring or that have occurred recently around the state – this is serious business when the mergers involve as much as $4.5 billion in operating revenue annually (the Barnabas and Robert Wood Johnson merger) – giving you the background for each proposed merger and tools to get more information about the merger in your community.
Under Resources you will find a link to the New Jersey Open Records Act Request Form that allows anyone to request any of the CHAPA documents (through the NJ Attorney General's office) or CN documents (through the NJ Department of Health's Certificate of Need and Licensing office).