HPAE Convention 2018: Key Dates and Fees
Important Dates
September 4: Deadline for Locals to elect and submit names of delegates Proposed Amendments, Resolutions, and Nominations to be mailed to Locals
August 3: Deadline for submission of proposed resolutions to the SEC Deadline to submit proposed constitution and by-laws amendments to the SEC
August 10: Nominations of Officers due
September 19: Hotel Group Rates Deadline
September 28: Registration Deadline
Registration Types & Fees
HPAE Member – Oct 4 and 5 (includes pre-convention meetings and workshops, dinner and reception, general session, and luncheon)
Registration Fee: $50
Late Fee: $60
HPAE Member – Oct 4 (includes pre-convention meetings and workshops, dinner and reception, general session, and luncheon)
Registration Fee: $35
Late Fee: $45
HPAE Member – Oct 5 (includes pre-convention meetings and workshops, dinner and reception, general session, and luncheon)
Registration Fee: $35
Late Fee: $45
Non-Member: Oct 4 and 5:
Registration Fee: $75
Late Fee: $85
Non-Member: Oct 4:
Registration Fee: $55
Late Fee: $65
Non-Member: Oct 5:
Registration Fee: $55
Late Fee: $65
Book Your Hotel Room
Harrah's Waterfront Conference Center
777 Harrah's Blvd
Atlantic City, NJ 08401
You must reserve your own room. You can make your reservation by calling 1-888-516-2215 and selecting option 3 to be connected with a reservation agent. In order to obtain the special group rate, you need to identify yourself as being with the Health Professional and Allied Employees 2018 Conference.
Register by Friday, September 19, 2018 to take advantage of the group discount rate.
News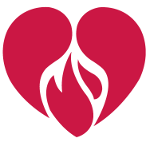 The Nomination period closed on August 10, 2018. All nomination petitions received were reviewed and deemed properly filed in accordance to the rules for nomination.
Thats all, folks - no more news!
Resources
Upcoming Events
No upcoming events at this time.