Newest Policyholders Under Health Law Are Sicker and Costlier to Insurers
From the New York Times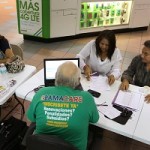 WASHINGTON — People newly insured under the Affordable Care Act were sicker, used more medical care and had higher medical costs than those who already had coverage, the Blue Cross and Blue Shield Association said Tuesday in a new study of its policyholders.
Because insurers' premiums have to cover their medical expenses, the new report helps explain why Blue Cross plans have sought, and insurance commissioners have approved, substantial rate increases in many states. Another round of rate review is about to begin, with insurers generally required to file rate requests for 2017 in the next two months.
The findings are noteworthy because Blue Cross and Blue Shield plans operate across the country and have the largest share of the individual market in many states, giving them an unrivaled source of claims data.