The Janus Decision: We All Win When We're All In
The U. S. Supreme Court, in Janus v AFSCME, just overruled decades of precedent that enabled public sector unions to charge a fair-share fee to nonmembers for the representation that we provide. This case and decision is about taking away the freedom of working people to come together, to speak up for each other, and to build a better life for themselves and their families. HPAE and other unions are fighting back with Solidarity.
Philadelphia Rally, June 27
News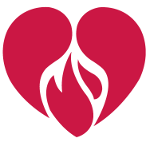 Labor and community organizations are sponsoring a Town Hall Event on Wednesday, July 11th to bring together the community for an open conversation about the future of Pediatric In-Patient services at University Hospital...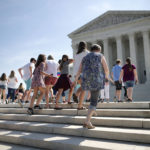 Any day now, perhaps as soon as Thursday, the Supreme Court will issue a decision that more than any other case this term will reveal to us the heart and soul of the Roberts Court at the end of Chief
In their quest for even bigger profit margins, the rich and powerful have always tried to divide and suppress working people.
Thats all, folks - no more news!
Resources
Upcoming Events
No upcoming events at this time.