N.J. treatment center employees make rare move to unionize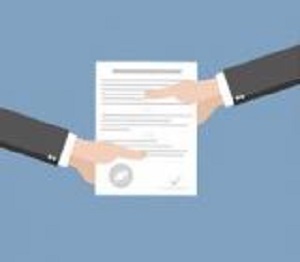 From Behavioral Healthcare
Employees at Sunrise House in Lafayette, N.J., have voted to join the Health Professionals and Allied Employees (HPAE) union. According to HPAE officials, clinicians and other staff members are looking to negotiate with parent company American Addiction Centers (AAC) on working conditions, such as staffing levels and clinical supervision.
AAC purchased the 110-bed Sunrise House last year for $6.6 million. It is the only facility in the company's portfolio with a union, according to Michael Cartwright, AAC chief executive officer, and he says that he was not surprised by the vote.
"New Jersey is a very heavily unionized state," Cartwright tells Behavioral Healthcare.  "I anticipate a lot of healthcare organizations in New Jersey may choose to go union."
However, he doesn't anticipate that AAC facilities in other states will seek a similar path. Experts say it's unusual to have unionized workers in addiction treatment centers that are not part of a larger health system.
"It's a first for us in that realm," says Bridget Devane, director of public policy for HPAE, which has 13,000 healthcare members in New Jersey and Pennsylvania. "We don't know the density of labor unions in addiction facilities."
Forthcoming negotiations
Devane says the Sunrise House election was overseen by the National Labor Relations Board (NLRB), the federal agency responsible for conducting elections and enforcing workers' rights under labor laws. The 125 employees of Sunrise House voted nearly 5-to-1 to unionize, and the clinical workers and other staff also voted to bargain collectively as one unit. NLRB has certified the union.
"We are in process right now to set up an election to determine the workers who will represent them at the bargaining table," Devane says. "Once the team is in place, they can begin to sit down with administrators to negotiate a contract."
Staffing levels, staff training and direct clinical supervision are among the points the employees expect to negotiate—all categorized as "working conditions" under the NLRB—according to Devane. She says union employees could also negotiate scheduling, time off, breaks, wages and benefits.
"Staffing was a huge concern," she says. "They believe there are not enough staff, which can lead to unsafe conditions and put patients at risk."
Devane says HPAE looked into state records and found the property did have violations concerning a lack of policies and documentation in the past. However, the New Jersey Herald reports that Sunrise House was granted an unconditional license by the state.
"Everyone is part of the union, and they're excited to be at the table to speak up for their rights and create a contract that provides protections for their patients. That was the primary interest," Devane says.
It will take several months to prepare on both sides before negotiations begin, she says.
Cartwright says he is excited for the employee group and has not heard concerns among AAC stockholders about the new union.
Union activity
Treatment center owners and operators might be questioning whether unionization will become a trend as the industry consolidates and grows with new investment backing. Charles A. Krugel, a management-side labor and employment lawyer in Chicago, says corporate officials have a right to campaign against unionization, but there are strict rules in doing so.
"The cost of an anti-union campaign may be enormous," Krugel says. "The National Labor Relations Act and similar state and local laws are very tricky to manage without proper supervision."
Generally speaking, any employee group can form a union as long as the members are not managers or owners, he says. In the healthcare field, clinicians and non-clinicians would qualify. And votes can vary by state or even by community.
"Poorer neighborhoods tend to have more employees that try to unionize," he says.
In some cases, favorable votes could inspire the formation of new unions in the geographic area or at other locations owned by the same corporation, and employers should plan for that domino effect, Krugel says. When it happens, trends indicate about half of the employers might be aware of unionization rumors in advance, but half are unprepared for it.
"Employers who pay close attention to gossip and innuendo and have an ear close to ground know in advance," he says. "Managers who are more in the ivory tower and are more removed—not paying attention to gossip or blowing it off—they tend to be the ones to get ambushed."
Krugel says more employee groups are forming worker associations, which are looser in structure and in some cases are precursors to certified unions. Local union organizers might even fund the association activities.
"Unions are necessary in some situations," he says. "Whether they're necessary in the addiction services industry, I believe that they're not, but on a micro level, it depends on how good management is."