Local 5091 Members at BRMC Vote to Join HPAE's Retiree Medical Program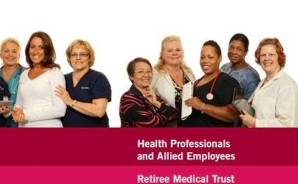 When the ballots were counted by the American Arbitration Association on Monday, the results were clear: by very strong majorities the members of both the RN and non-nursing bargaining units of Local 5091 at Bergen Regional Medical Center (BRMC) voted to participate in the HPAE Retiree Medical Trust.
Local 5091 joins 11 other HPAE locals who are already participating in the retiree medical program, which provides retirees with reimbursements for various medical costs not covered by insurance, including deductibles, co-pays, co-insurance costs for health plans, as well as out of pocket costs for vision, dental, prescription drugs, etc.
The Retiree Medical Trust was officially established almost ten years ago, in October 2006. Since then, the Trust has continued to grow in assets and membership as more HPAE locals have joined. Over 5,000 HPAE members are now active participants and the Trust has over $12 million in assets.
For more information on the HPAE Retiree Medical Trust
In the run-up to the election, Local 5091 members received educational material and held membership meetings to discuss the details of the program. Local 5091 President Jeff Peck and other members of the LEB strongly supported a "Yes" vote and had many personal conversations with members to explain why the retiree medical program offers valuable benefits.