Local 5058 Activist Rita Hrscko Is Retiring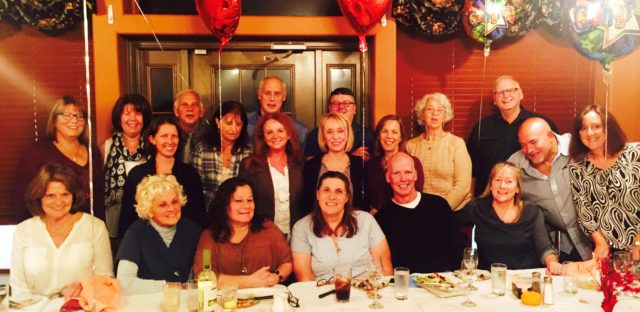 Rita Hrscko, a former President of Local 5058/Jersey Shore University Medical Center and a long-time HPAE union activist, is retiring after a nursing career that has spanned 40 years. HPAE leaders and members celebrated Rita's retirement at a dinner party held on Tuesday. (Rita is in sitting in the middle in the photo.)
Rita was active in Local 5058 since its inception in the early 1980s. Rita experienced many challenges faced as a union leader, including a 98 day strike that hospital management's intransigent positions caused in late 1993 into 1994.
Rita was a strong union leader who was known for being honest with everyone – the nurses at the hospital, the other local officers on the Executive Board, and with management. She had a strong sense of what was right and fair, not just for the members but for the patients as well.
While Rita was Local 5058 President, the local made important gains in contract negotiations, improving wages and benefits for the members while achieving strong language on staffing, floating, and other key issues.
Even though Rita is retiring, she continues to support our union. Her biggest hope is that RNs will become actively involved at every  level – to enhance the union contract, patient care, and create the very best environment for the patient and the nurse.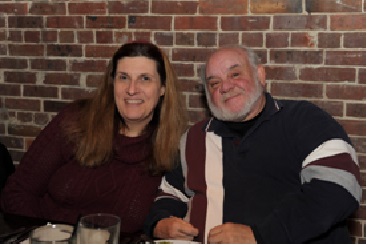 Rita and her husband, Jay, are building a new home in Tennessee, and plan to travel around the U.S. in a travel trailer which they've purchased.
We wish Rita all the best for a happy, healthy, and long retirement.