Health Exchange Enrollment Jumps, Even as G.O.P. Pledges Repeal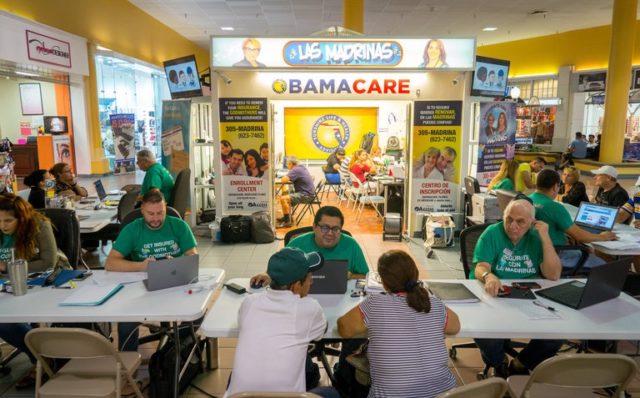 From the New York Times
WASHINGTON — About 6.4 million people have signed up for health insurance next year under the Affordable Care Act, the Obama administration said Wednesday, as people rushed to purchase plans regardless of Republican promises that the law will be repealed within months.
The new sign-ups — an increase of 400,000 over a similar point last year — mean the health care coverage of millions of consumers could be imperiled by one of the first legislative actions of Donald J. Trump's presidency. Hundreds of thousands of other people who took no action will be automatically re-enrolled by the federal government in the same or similar plans, officials said, and their coverage could be threatened as well. Consumers still have until the end of January to enroll.
Sylvia Mathews Burwell, the secretary of health and human services, said the number of sign-ups was remarkable in view of "headwinds" created by premium increases for 2017 and by the uncertainty of the entire health law after Mr. Trump takes office on Jan. 20.