Addiction Treatment Workers Respond to Governor Christie's Drug Addiction Crisis Plan with Patient, Worker Safety Concerns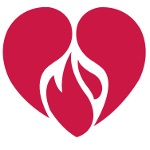 On behalf of addiction treatment workers at American Addiction Center's Sunrise House facility in Lafayette, on January 13, 2017 HPAE formally requested that the National Labor Relations Board (NLRB) seek a temporary injunction against the employer in order to prevent further unfair labor practices. Sunrise House employees overwhelmingly won an election for union representation in June 2016 and have been in contract negotiations since September advocating for measures to improve patient and worker safety.
In July Sunrise House increased the number of detox treatment beds by 55% without increasing the number of counselors, nurses, and discharge planners necessary to care for the patients.  
"Without proper staffing, increasing the number of patients creates a situation that is unsafe for patients and workers.  Our patients deserve to have the proper support and treatment during this difficult time," said Ann Twomey, President of HPAE."
In formal charges filed with the NLRB, the union alleges that for-profit company American Addiction Centers (AAC) has violated the rights of the employees, made unilateral changes in working conditions, and has impeded access to a safety inspection conducted by the Occupational Safety and Health Administration (OSHA), a federal agency created to enforce safe and healthy workplaces.
According to Twomey, "Sunrise House has egregiously interfered with, violated, and blocked the rights of its staff who work every day to help people overcome their addiction to drugs and alcohol.  As Governor Christie proposes to improve coverage for inpatient treatment, state and federal regulators must enforce standards to assure patients will receive high quality treatment and care so they can reclaim their lives."
Governor Christie recently announced legislation will be introduced addressing improved access to treatment facilities.  HPAE will be meeting with regulators and elected officials in the coming weeks to raise concerns that without oversight of addiction treatment facilities, stronger staffing regulations, and increased inspections this legislation will not be enough to address the opioid crisis in NJ. 
"The Governor needs to balance his approach to the opioid crisis by not only decreasing access to opioids but addressing the urgency for patient and worker safety, so patients receive treatment they need to end their addiction," Twomey noted.
On January 18, 2017, OSHA attempted to conduct an investigation of safety violations at Sunrise House, but the inspection was halted after AAC executives unlawfully denied access to an HPAE representative who was scheduled to witness the inspection.
"Sunrise House must show respect for its workers, the law, and regulatory obligations that ensure the health and safety of its patients and staff.   Because of such repetitive blatant disregard of the rights of the staff, HPAE has petitioned the NLRB to file an immediate injunction to halt its harmful actions," Twomey stated. 
---
HPAE is the largest union of registered nurses and health care professionals in New Jersey. Since its founding by Englewood Hospital nurses in 1974, HPAE has expanded across the state and into Southeastern Pennsylvania representing 13,000 nurses, social workers, therapists, technicians, medical researchers, and other health care professionals in hospitals, nursing homes, home care agencies, blood banks, and university research facilities.  HPAE is affiliated with the American Federation of Teachers, AFL-CIO.
---
For immediate release: Thursday, January 25, 2017
For more information, contact:  Bridget Devane, (732) 996-5493