Temple Episcopal Hospital Nurses and Healthcare Professionals Ratify New Contract for Safe Staffing, Patient Safety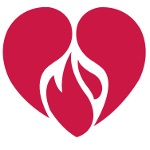 Healthcare workers at Temple University Health System Episcopal Hospital voted to approve a new three-year contract to cover all 170 nurses, social workers, and health professionals at the hospital. Healthcare workers represented by HPAE Local 5106 voted throughout the day on February 16 to overwhelmingly approve the contract settlement.
Throughout negotiations, healthcare workers advocated for improved staffing, safe patient care, and fair compensation to recruit and retain qualified healthcare workers who staff the behavioral health center, emergency department, and other services at the Episcopal campus hospital, which is part of Temple University Health System.
"Healthcare workers from all units have advocated for adequate staff on all units in order to deliver quality care for our patients," said Elizabeth Nulty, an Emergency Department RN and President of HPAE Local 5106. "This agreement addresses our top priority as direct patient care workers to ensure we have safe staffing so we can provide the best care for our patients of all income levels in Philadelphia."
The new contract agreements include staffing improvements and other measures including:
Staffing Improvements: Agreement to include staffing "grids" on all hospital units to ensure there is a framework in place for safe staff to patient ratios so all units can provide quality patient care.
Health and Safety: Agreement to create a joint labor-management health and safety committee to review and improve patient safety on all units.
Wage Increases: 6.75% across the board wage increases spread out over the three-year contract, and an additional step on each wage scale to retain experienced, qualified staff. Additional market adjustments raises for technicians, RNs without benefits, and RNs who work as charge nurses.
The bargaining committee had been in negotiations with hospital management since January 2017 for this Agreement that the membership voted in favor of. The new contract will go into effect March 1, 2017 when the current contract expires.
---
Health Professionals and Allied Employees, AFT, AFL-CIO is the largest healthcare union in New Jersey representing 13,000 nurses, social workers, therapists, technicians, medical researchers, and other health care professionals in hospitals, nursing homes, home care agencies, blood banks, and university research facilities. In Philadelphia, HPAE represents Temple Episcopal Hospital Registered Nurses, Professionals, and Technical staff, and Red Cross Penn-Jersey Region Registered Nurses and Technical staff.
---
For immediate release: February 18, 2017
For more information contact:  Bridget Devane, (732) 996-5493