Statement by HPAE President Ann Twomey in Response to Governor Christie's FY 2018 Budget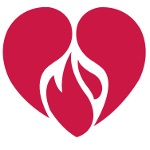 The Governor's claim of "responsible stewardship" of the State's finances ignores the crisis created by misplaced priorities: charity care is cut for the third straight year, even under the threat of repeal of the Affordable Care Act and Medicaid expansion; lack of oversight and enforcement leaves patients and workers at risk; New Jersey still has the most underfunded public employee pension fund in the country; and the state's credit rating has been downgraded 10 times during the Governor's tenure.
A budget that meets the healthcare needs of New Jersey communities would include adequate funding for hospitals and health care services, a commitment to continue to expand affordable coverage for New Jerseyans, increased staffing in NJ Department of Health to enforce quality and safety in NJ's healthcare facilities, and price transparency and financial protections for NJ working families.
We continue to support increased funding for NJ's Medicaid program, and urge our Governor to speak out more forcefully against repeal of the ACA and federal funding cuts to Medicaid, and to provide adequate charity care.  Similarly, we support increased funding for opioid treatment programs, but believe current policy is too narrowly focused on those with private insurance coverage.  For example, there has been a decrease in beds available for Medicaid patients of 40% since 2010.
Governor Christie's cuts in state employment are really cuts in vital services that our communities rely on. These include oversight of our state's hospitals and health care institutions and enforcement of health and safety standards for patients and the healthcare workforce.
The Governor was unclear as to how much of a savings will be realized, if the legislature passes a "reasonable transparency solution to out-of-network surprise billing," through the State Health Benefit Program.  In addition, surprise medical costs are a leading factor in escalating debt for many working families who deserve protection from excessive and unfair billing practices. A solution should provide real protections for public employees and all residents.
---
HPAE is the largest union of registered nurses and health care professionals in New Jersey. Since its founding by Englewood Hospital nurses in 1974, HPAE has expanded across the state and into Southeastern Pennsylvania representing 13,000 nurses, social workers, therapists, technicians, medical researchers, and other health care professionals in hospitals, nursing homes, home care agencies, blood banks, and university research facilities.  HPAE is affiliated with the American Federation of Teachers, AFL-CIO.