Safe Staffing Bill Introduced in Congress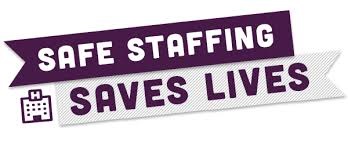 As HPAE continues the fight for safe staffing legislation in New Jersey, a bill which sets national standards for nurse staffing levels has been introduced in Congress.  Last week, Rep. Jan Schakowsky (D-Ill.) and Sen. Sherrod Brown (D-Ohio) introduced the Nurse Staffing Standards for Hospital Patient Safety and Quality Care Act of 2017.
The bill requires hospitals to establish safe nurse staffing plans that are reviewed annually, with the input of nurses and a staffing committee with 50 percent direct-patient care nurses, and establishes national nurse to patient staffing ratios for hospital units.
Click here to read a statement from the American Federation of Teachers about the bill.