George Floyd: A system of racism, hatred and violence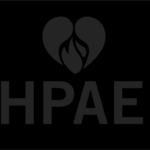 Statement of Debbie White, RN, HPAE President
As a union of healthcare workers, our goal, especially in light of the COVID-19 pandemic, has been to save lives-as many and as often as we can. We have seen much death in the past two months from this virus and therefore, we see this senseless and heartless murder, at the hands of a police officer, as particularly unconscionable. The killers here are racism, hatred and violence.
Like the coronavirus, racism and hatred destroy a person, families and entire communities from the inside out. The fact that racism and hatred still exist is bad enough but the fact that these are tolerated in any work setting, especially in in our police force, is simply unconscionable. By no means is this one police officer representative of an entire community, of course, but it must be addressed that any system, that tolerates racism and, hatred will see violence ensue.
Not only must the officer stand accountable for what he's done, but so must the the system. We can't let this moment go without saying we condemn racism, prejudice, hatred and violence and call on all employers to take a stand against and address these things head on. Every work place must have a zero tolerance.
Our hearts go out to the Floyd family and all affected by this tradegy. We wish you comfort in this terrible time.