It's official: RWJBarnabas Health gets final approval
From NJBiz, March 31, 2016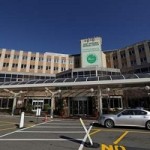 It's official. The merger to create the largest health system in New Jersey — valued at $5 billion — and the second-largest employer in the Garden State has been approved by the state.
RWJBarnabas Health, the new parent company of a joint operation of the Robert Wood Johnson Health System and Barnabas Health, encompasses 11 hospitals, or about one-sixth of the state's hospitals, in order to manage health care for what the organization estimates to be 5 million people, or more than 50 percent of the state's population….
---
Jeanne Otersen, with the statewide nurses union, said there are certainly concerns when a merger of this size occurs.
"There are three areas to be concerned about, especially looking at how does our state regulatory system keep up with assuring that these mergers, even among nonprofits, serve the public," Otersen, policy director for the Health Professionals and Allied Employees, said.
Three areas to look at are: Does the system save money, is it transparent and does the mix of services and workers' rights put care at risk?
"Studies out there are not positive to the traditional myth of bigger is better. Mergers serving the public by cost efficiency doesn't always happen," Otersen said. "We have been through some mergers now and have had some mixed responses from hospitals about the immediate respect and rights of workforce, or it gets lost in shuffle. That being said, we don't think all mergers are bad."
---