Bergen Regional Medical Center: A climate of violence at hospital of last resort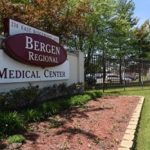 In 2013, a 6-year-old girl in the juvenile psychiatric ward at Bergen Regional Medical Center was sexually accosted by a young boy who was also a patient, according to a lawsuit filed by the girl's mother.
The following year, the outraged family of an elderly woman with dementia who lived in the long-term-care unit complained to federal health officials about an unexplained injury to their mother's face, that a patient threatened to cut her, and that a naked man had been found sitting on her toilet.
In 2015, a nurse in a locked-down psychiatric unit, alone and without a panic button, told police she was choked by a 400-pound patient who ripped out clumps of her hair, mauled her face and damaged her knee so severely she was out of work for months. It took several employees to free her from the woman's grip.