Beth Manganaro Quoted in Article on Violence in the ER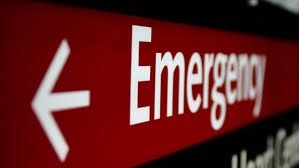 Local 5131 Vice President Beth Manganaro was quoted in a Courier-Post article which appeared today on the problem of violence in hospital ERs, and the need for hospitals to have adequate protocols and training to prevent the increasing incidents of violence.
Beth pointed out that "Verbal assaults are routine. Patients might be intoxicated or high, delusional or suffering from a brain injury, or family members might be stressed out and emotional. But the threat of physical harm is scariest.
"We've all said it," she noted. "We just wait for that day for someone to walk in (with a weapon). It's a continual fear that all ER nurses have, and that will be your day."