HPAE's Organizing Director Is Retiring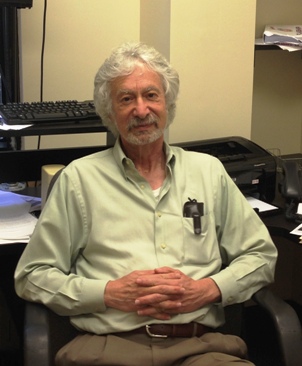 Today is HPAE Organizing Director Larry Lipschultz' last day at HPAE, as he is retiring after nearly 25 years on our staff. Larry has played a central role in the success of HPAE's organizing program. Due to Larry's leadership, HPAE has grown to be the largest union of nurses and health care workers in NJ. He leaves an even greater legacy.
Larry is recognized as one of the top organizers in the entire country. He has trained organizers who have gone on to become successful organizing directors of other major unions.   He is both directly and indirectly responsible for winning union rights for tens of thousands of workers and creating strong, effective leaders and unions.
But Larry has had an even broader influence on our union. He has provided invaluable, strategic advice on HPAE's contract and public campaigns. He has mentored and supervised not just Organizers, but HPAE Staff Representatives as well.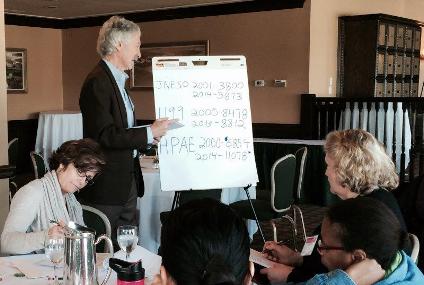 Whenever HPAE has been in a fight or a difficult struggle, Larry has devoted his time and energies to ensuring that we, as a union, did the upmost to involve our members in the struggle to achieve our objectives.
On a personal level, Larry has been the master of practical jokes and pranks, especially on April Fool's Day.  He has also been a warm and engaging person who makes everyone feel they're valued. As one HPAE staff member said, "Larry always takes the time to say "good morning".  It may seem like a small thing to some; but it is the small things that build the foundation of trust, strength, friendship and integrity which is so essential to our union.
We are so very grateful to him and we will miss him every single day.
Some photos of Larry as Organizing Director and the great harps player he has become: