How to Use HPAE's New Website
HPAE's new website is user-friendly, attractively formatted, and contains all the resources that HPAE members need to connect with our union.
Here are some important resources that you can find on our website:
Information and Resources Regarding Your Local Union:  Go to to the top of the home page (www.hpae.org) and click on your local.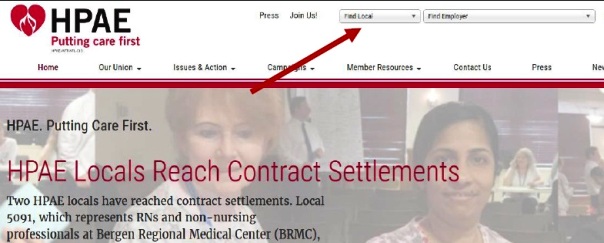 You will find on your local page:
Your Union Contract
List of Local Union Officers and Reps
Updates on local activities
Most recent local union newsletter
And much more…
To get in touch with an HPAE Staff Representative or another HPAE staff person: Go to the top of the home page, click on "Our Union", and then click on "Staff Directory" –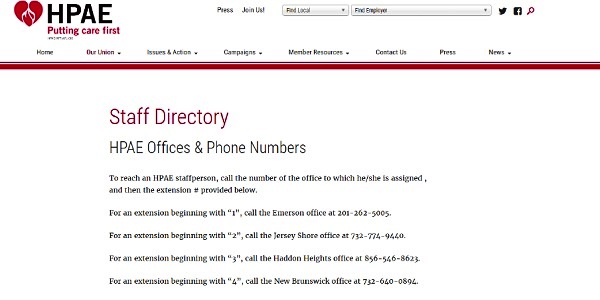 HPAE's weekly member update: "What's New With HPAE": Go to the bottom of the home page to find the two most recent updates.

Grievance, Staffing, and other Important Forms (e.g. grievance, short staffing):  Go to the top of the home page, click on "Member Resources", and then click on "HPAE Forms" – https://www.hpae.org/resource/forms/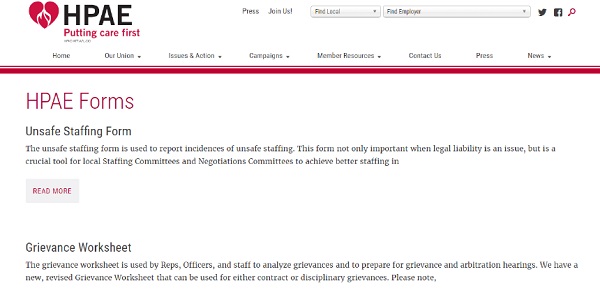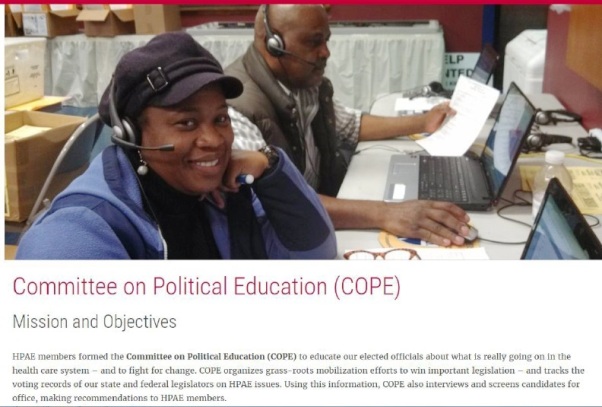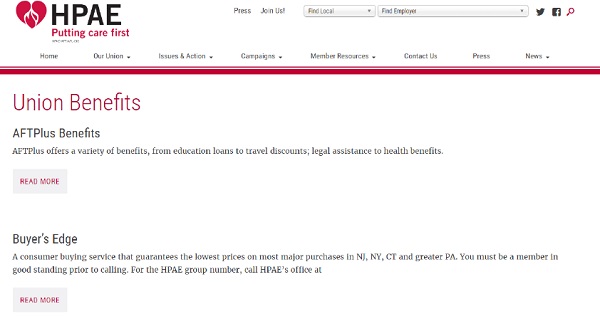 For information about the HPAE Retiree Medical Trust: Go to the top of the home page, click on "Member Resources", and then click on "Retiree Medical Trust" – https://www.hpae.org/resource/rmt/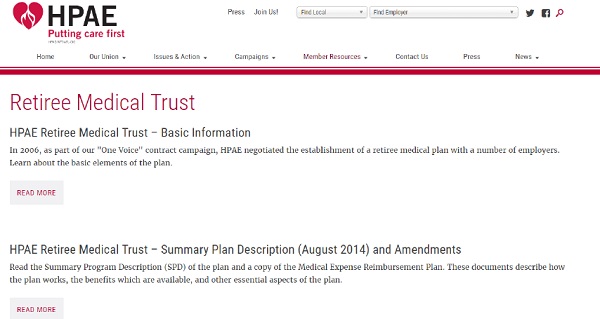 To learn about the key issues HPAE is working on – Go to the top of the home page and click on "Issues and Action"