The AFT Nurses and Health Professionals Occupational Liability Plan Has a New Administrator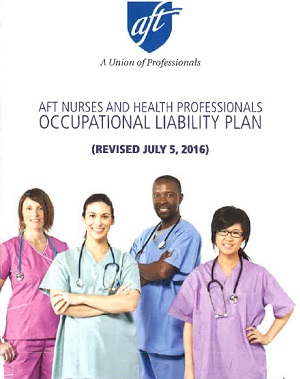 The American Federation of Teachers (AFT), the national union to which HPAE is affiliated, offers an Occupational Liability Plan which provides protection for claims or charges arising out of the employment activities of a member of a participating local.
Effective July 1, AFT's Occupational Liability Plan for nurses has a new administrator – Johns Eastern. The AFT switched to Johns Eastern because of its established track record and ability to track claims and develop reports.
The following HPAE locals have  coverage under the AFT plan:
5058  JSMC
5105  Virtua
5106  Temple/Episcopal
5107  Wanaque
5112  Cornerstone
5138  SOMC
5147  Meadowlands
For more information on the plan, contact HPAE Vice President Bernie Gerard.
The process for reporting new claims has not changed; as in the past, the administrator should be contacted with a possible claim or for any questions.
The contact information for the new administrator is:
Johns Eastern Company,  Inc.
P.O. Box 110239
Lakewood  Ranch, FL 34211-0004
(877) 590-5562
Claims Representative: Javier Melendez