Docs, execs lead on salaries as nurses lose pay and patience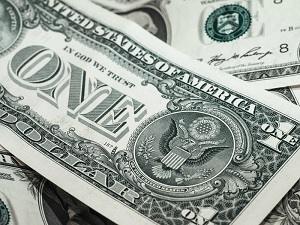 From Fierce Healthcare
Physicians, executives and physician assistants lead the healthcare profession in compensation, but job satisfaction varies widely throughout the industry, according to a new report from Health eCareers.
Researchers surveyed 20,000 healthcare professionals and found that 87 percent of respondents made more or the same compared to the year before. However, nearly 30 percent of those surveyed plan to change employers in the next year.
Among the highlights of the report:
Physicians and surgeons were the highest-paid, making $255,648 on average, which represents a 2.5 percent increase.
Executives were in second place. Their average salaries fell 12.9 percent from 2015 to $134,632.
PAs  made an average of $105,856 and saw a bigger pay bump than doctors, at 4.3 percent.
Nurse practitioners saw an even higher bump of 5.3 percent, for an average salary of $100,549.
But nurses actually report a 3.1 percent decrease in pay, for an average salary of  $61,875.
"It struck us that NP and PAs received a higher pay bump than physicians," Bryan Bassett, managing director at Health eCareers, said in a statement to press. "This could, at least in part, be attributed to the physician shortage, which is causing healthcare providers to hire NPs and PAs in larger numbers, and having to pay them more to be competitive."
But location does matter. For example, the report finds that physicians in California are paid nearly $40,000 more a year than their Florida counterparts, and nurses in New York are paid $7,000 more than those who work in Colorado.
Satisfaction with salaries and jobs varied widely, according to the report; only 44 percent of nurses are satisfied with their salaries, with the dissatisfaction driven primarily by the perception that their pay is below what their experience warrants.
Thirteen percent of nurses are actively looking for new jobs, while 17 percent are satisfied in their current positions and plan to stay there.
Satisfaction is higher among physicians and surgeons, but higher still for PAs, 60 percent of whom are happy with their pay and 27 percent of which are "very happy" with their current positions. More than half of surgeons and doctors reported satisfaction with their pay.
– download the survey report