HPAE Convention Guest Speaker Biographies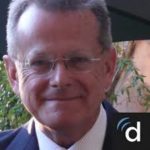 Fred Hyde, MD
Dr. Fred Hyde is a consultant to hospitals, medical schools and physicians, as well as to unions, community groups and others interested in the health of hospitals, health care facilities and organizations.
He has served twice as chief executive of a non-profit hospital, once as chief executive of an HMO-in-formation, as vice president of a major university teaching hospital, as chief executive of a physician-owned ambulatory surgery center, as director of a medical school faculty practice plan and as consulting manager of physician practices.
Dr. Hyde also teaches graduate and executive program students in the Columbia Business School.  He is a former Clinical Professor in the Mailman School of Public Health at Columbia University.  His courses include hospital management, healthcare financial management, global healthcare strategy and medical technology reimbursement and regulation.  In addition, Dr. Hyde has taught healthcare finance as a Fellow of the Global Healthcare Innovation Management Center at the Fordham University graduate business school.
His academic background includes undergraduate, medical and law degrees from Yale and a business degree from Columbia.  He has been a member of the Bar since 1975.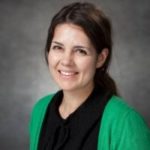 Jessica Curtis, , Senior Advisor to the Hospital Accountability Project, Community Catalyst
Jessica currently serves as Senior Advisor to Community Catalyst's Hospital Accountability Project. For the past eight years, she has provided a broad range of policy-based, legal and strategic assistance to community organizers, advocates and policymakers spanning a range of issues related to hospital community benefit and financial assistance programs. Her key areas of focus currently include building community capacity and engagement in the hospital community benefit planning and implementation process and addressing hospital billing and collection issues that contribute to medical debt.
Jessica is no stranger to tough campaigns. From 2009-2014, she led Community Catalyst's efforts to get stronger community benefit and billing requirements into federal regulations. And in 2012, she helped to found and served on the leadership team of an inclusive grassroots coalition that successfully blocked a casino proposal sited in East Boston, an environmental justice neighborhood and one of Boston's most affordable and diverse communities.
Prior to joining Community Catalyst, Jessica provided legal services to low-income seniors at Boston College's Legal Assistance Bureau. She holds a Juris Doctor from Boston College Law School and a B.A. in English literature, summa cum laude, with minors in women's studies and art history from the University of Saint Joseph (CT). Jessica lives in East Boston with her husband, two cats, and one very inquisitive toddler.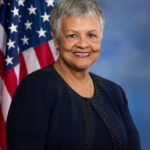 Congresswoman Bonnie Watson-Coleman
Bonnie Watson Coleman, a long-time and influential advocate for the people of New Jersey, is currently serving her first term in the United States Congress. Prior to her election as Representative for New Jersey's 12th Congressional District, Watson Coleman served eight consecutive terms in the New Jersey General Assembly.
The daughter of legendary state legislator John S. Watson, Watson Coleman has continued a family legacy of public service fighting for women, economic and socially disadvantaged populations, and other vulnerable groups in our society. Watson Coleman shattered racial and gender barriers to become the first African American woman to serve as Majority Leader of the New Jersey General Assembly, and the first African American woman to serve as the Chair of the New Jersey Democratic State Committee. Her election to the House of Representatives makes her the first African American woman to represent New Jersey in Congress.
Watson Coleman has led the call for reforms to prisoner re-entry programs, fighting tirelessly to shut the revolving door of recidivism for individuals who have returned from incarceration. During her time as Majority Leader, Watson Coleman convened a year-long series of public hearings on the topic while shepherding through to passage legislation The New York Times called "a model for the rest of the nation," on prisoner rehabilitation and release.
Watson Coleman has also fought on the front lines of the fight to improve the lives of working families and protect our environment and natural resources, supporting increases in the minimum wage and sponsoring legislation that created New Jersey's first energy efficiency standards. She also authored legislation creating New Jersey's Office of the Comptroller in an effort to battle waste, fraud, and abuse in government spending.
As a member of the 114th Congress, Watson Coleman serves on both the House Committee on Oversight and Government Reform, and the House Committee on Homeland Security, where she is Ranking Member of the Subcommittee on Homeland Oversight. Watson Coleman is an active member of the Congressional Black Caucus, the Congressional Progressive Caucus, the Congressional Caucus for Women's Issues, and the Congressional LGBT Equality Caucus.
Watson Coleman graduated from Thomas Edison State College. She is a member of Alpha Kappa Alpha Sorority, Inc. and an honorary member of the Girl Scouts of America. She is also a Deaconess at Shiloh Baptist Church in Trenton, N.J.
Watson Coleman and her husband William reside in Ewing Township and are blessed to have three sons; William, Troy, and Jared and two grandchildren; William and Kamryn.