Labor Day Message from HPAE President Ann Twomey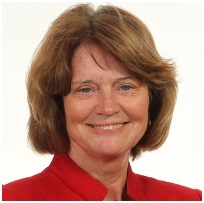 More than 40 years ago, a group of nurses organized their own union at Englewood Hospital (now EHMC).   We unionized for dignity, respect, fair wages, safe working conditions that allowed us to properly care for our patients.  Now, HPAE is 13,000 members strong, representing every job in healthcare; and we're part of a rapidly-growing, national healthcare and education union, the AFT.
The reasons for unionizing have not changed – they are as important today as they were 40 years ago.  Being in a union means having a path to the middle class, with security and rights, and it always has.  It has elevated our working standards as well as patient care standards.
The evidence is very clear:  the overall decline in unionization in the U.S. has resulted in declining wages and rights for American workers, as well as a rise in the unchecked power of corporate healthcare and Wall Street.  That means the wealthy have a bigger say in our politics as well – and they don't speak for us.
That's why we need to keep building HPAE and the labor movement, to step up our organizing, our community building and our involvement in elections.  We need to make sure that the voices of everyday Americans are being heard and listened to in both our workplaces and in our political system.
On this Labor Day, you can express your voice and show your support for pro-labor candidates by clicking here.
I want to thank you for building HPAE, for being a part of an essential movement for the rights of all working people to dignity, respect and a path to the middle class. And, to ask you to stay with it, and to bring your colleagues along, too.
Lastly, I do want to wish for you a Labor Day that includes not just work (as I know many of you will be doing), but family, friends and time to rest and reflect.