Sunrise House Workers Begin Contract Negotiations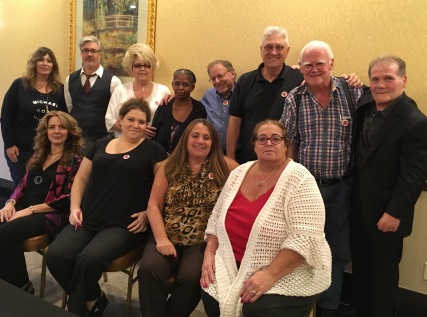 Less than three months after Sunrise House workers overwhelmingly voted for union representation with HPAE, the Sunrise House Union Negotiations Committee met with management at the first bargaining session yesterday.
The Union Committee was elected by the membership last month and is broadly representative of the bargaining unit, which includes Nurses, counselors, Behavioral Health Techs, maintenance and Dietary staff, HIMS, Admissions, Business Office, Receptionists and other non-supervisory workers at the in-patient, substance abuse rehab facility in Lafayette, NJ.
While the committee members stressed their commitment to working with management to make Sunrise House a premier in-patient, substance abuse rehab facility, they also focused on some key problems facing staff and clients, in particular, the need to improve staffing, security, and health and safety. The committee presented management with a detailed set of proposals on health and safety/security.
The Union's initial proposals also included contract language which requires the employee to discipline only for just cause and which establishes a grievance and arbitration procedure.
Other key issues which will be addressed in subsequent bargaining sessions are wages, benefits,  and paid time off.
The next two negotiations dates are October 13 and November 2.