Keynoter, HPAE Convention Panel Highlight Challenges and Responses to Corporate Healthcare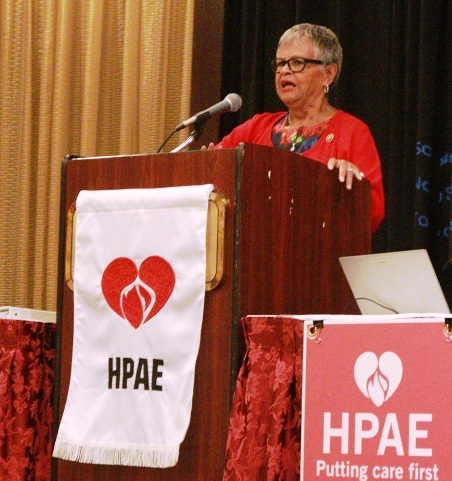 HPAE held its bi-annual convention at Bally's Atlantic City last Thursday and Friday, October 6 and 7. Over 200 leaders, members, staff, and guests came together to discuss the challenges that we face from the corporatization of health care and how we, as a union, can best respond. After two days, we emerged from the convention with a clear understanding of the strategies and policies we need to move forward as a union.
Congresswoman Bonnie Watson Coleman, our keynote speaker, opened up the convention. Watson Coleman praised HPAE for its focus on quality patient care, in particular, our consistent effort to achieve nurse to patient staffing ratios. She discussed the efforts of Republicans in Congress to repeal the Affordable Care Act and to weaken the rights of working people. Watson Coleman urged the convention delegates to help elect candidates for Congress that will support universal healthcare and strong labor unions.
Panel Presentation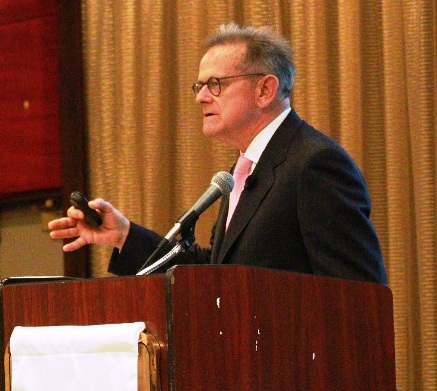 At a panel presentation which followed Watson Coleman's speech, Fred Hyde, a healthcare financial analyst, provided an overview of how the healthcare system has dramatically changed. He argued that the increasing power and market dominance of large insurance companies and healthcare systems has made healthcare both more costly and less patient-centered.
Click here for Fred Hyde's PowerPoint presentation slides.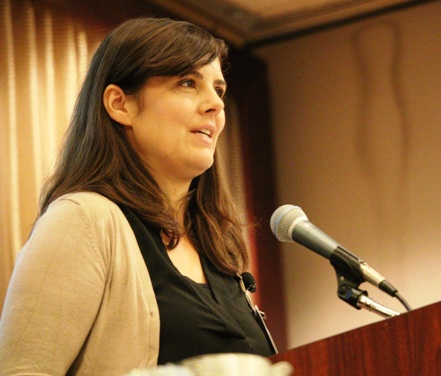 Jessica Curtis, from Community Catalyst, explained how community groups and labor unions can work together to challenge the increasing power of corporations in healthcare. She discussed specific examples of how the community and labor can intervene into influence or block hospital mergers, in particular, by using non-profit hospitals' obligation to use part of their resources for "community benefits" in order to maintain their tax-advantaged status.
Click here for Jessica Curtis's PowerPoint presentation slides.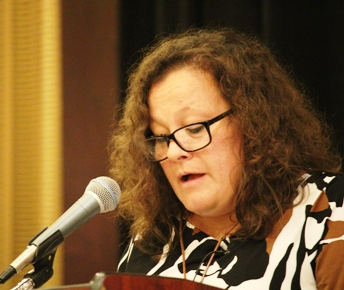 The third presenter was Local 5058 President Kendra McCann, whose local had successfully engaged in joint bargaining with their sister HPAE Local 5138 in negotiations with Meridian Health last year. Kendra emphasized the value of HPAE locals working together, especially as increasingly large healthcare systems like Meridian are being built. She also discussed Local 5058 and Local 5138's efforts to work with community groups on common problems, such as medical debt, limited provider networks, and large out of network bills. Both locals see this partnership with the community as essential as they begin to prepare for bargaining next year.