Meeting to Review Implementation of Staffing Arbitration Award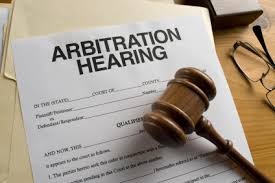 In 2015 Arbitrator Gerard Restaino found the Medical Center (MC) in violation of Contract Section 4.11, Positions.  This section states that the MC will be required to create and post positions on units when the need is established through the regular use of per diems and overtime.
Arbitrator Restaino called upon the MC to "re-evaluate the staffing structure and create staffing that more realistically reflects the nursing needs that exist on at least a monthly basis and take into account patient census; patient acuity; movement of patients from unit to unit; contractual leave time; sick leave and training.  The MC shall document efforts to create new positions based upon established need."  As of this date, the MC has not complied with the arbitration award.
Since the arbitrator retains jurisdiction, HPAE and MC met on October 17th.  The MC claimed they have hired sixty (60) nurses into never before posted positions.  The Union countered that 13 of those positions were eliminated due to the layoff of 2012.  The Union was similarly skeptical of the MC claim of hiring staff for the other 47 positions.  The arbitrator ruled that both sides provide requested information and data.  A review of the status of the arbitration award will take place at the end of a two (2) month period.