Pennsylvania Professors Go On Strike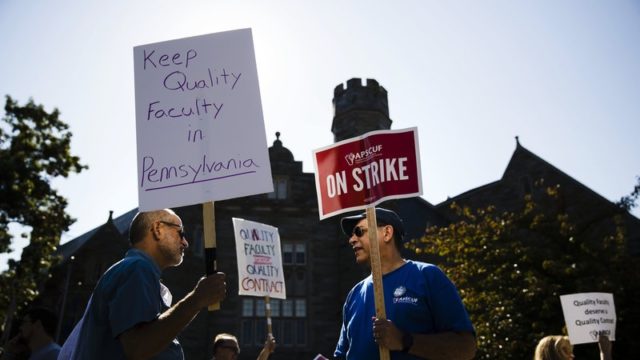 From NPR
Faculty members at more than a dozen Pennsylvania public universities went on strike on Wednesday. The Association of Pennsylvania State College and University Faculties represents educators at 14 public universities. The strike comes after negotiations broke down between the union and Pennsylvania's State System of Higher Education.
At issue are wages and benefits, such as salary, the cost of health care coverage, and changes to the number of students that faculty members have to supervise during internships.
The strike doesn't include Penn State, Temple, Pitt or Lincoln which are not a part of PASSHE, a coalition of state schools with 107,000 students.