HPAE Holds Second Annual Leadership Development Program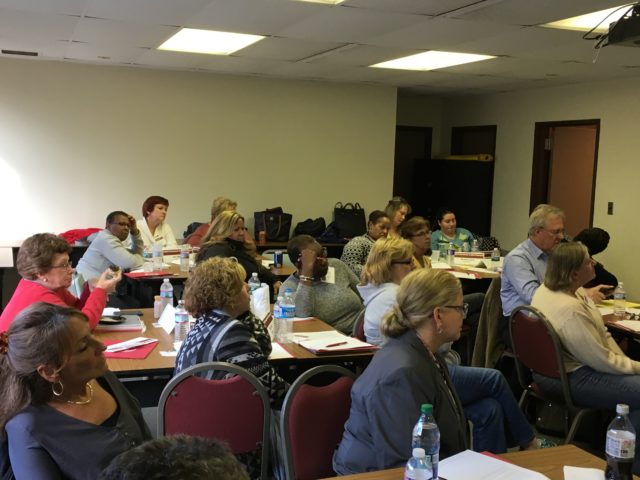 Over 20 HPAE local Presidents and LEB members attended the second annual HPAE Leadership Development Program at Rutgers University's Labor Education Center in New Brunswick, NJ this Tuesday and Wednesday.
The program was facilitated by three faculty members from the School of Management and Labor Relations (SMLR) of Rutgers University: Marilyn Schneiderman, Adrienne Eaton, and Becky Givan
HPAE has developed this two day program to provide key leaders with the tools and resources which they need to be effective union leaders and to develop proactive plans for their locals.
At this year's program, the focus was on managing conflict, not just with management, but within the Local Executive Board and among the membership.
Much of the program consisted of group discussions of common problems faced by leaders in dealing with conflict.  The local Presidents and LEB members found these discussions extremely useful and informative.