Nurses, Health Professionals Take a Stand to Protect Healthcare on January 15, Day of Action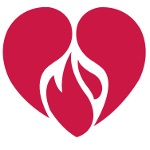 Across the country, nurses and healthcare professionals are part of a grass-roots effort to protect health care for their patients and their communities.  Throughout New Jersey, HPAE, the state's largest union of healthcare workers is standing with US Senate and Congressional Leader to say Don't Make America Sick Again.
"As frontline health professionals, we've seen what happens when patients delay care because they can't afford it, and we've seen the difference the Affordable Care Act has made to patients and our own hospitals," said Ann Twomey, HPAE President.  "We need to keep the protections the ACA provides to patients, so that they can get the care they need, when they need it," added Twomey.
This week Republicans in the US Senate and Congress took the first step towards dismantling the Affordable Care Act passing bills in both houses without including a healthcare replacement plan.
"Experts predict a loss of more than 2.5 million jobs with ACA repeal, and millions lost to state and hospital revenues.  In addition the ACA created incentives to prevent patient injury and improve access to data allowing patients and providers to better coordinate care and services.  Republican plans to repeal the ACA will reduce access to care and increase costs for working families, state budgets, and our hospitals," added Twomey.
On Sunday, January 15, HPAE nurses and healthcare professionals are handing out leaflets in healthcare facilities across the New Jersey and Philadelphia to mobilize calls to US Senators to say Don't Make America Sick Again. HPAE nurses and healthcare professionals will be standing with US Senators Menendez and Booker, along with other Congressional leaders and coalition partners in:
·         Newark, at the Robert Treat Hotel at 11:30am,
·         Camden, at Cooper University Healthcare, MD Anderson Cancer Center at 11:00am, and
·         Philadelphia, at Temple University Hospital at 1:00pm.
HPAE is also opposing the nomination of Congressman Tom Price as Secretary of Health and Human Services (HHS) because his track record and positions on healthcare are in direct opposition to the mission of the agency to protect healthcare for all families.
"We're by the side of our patients every day, protecting their care, and today and going forward we will be by their side in the fight to protect care for all families, senior citizens, and children in America," added Twomey.
---
HPAE is the largest union of registered nurses and health care professionals in New Jersey. Since its founding by Englewood Hospital nurses in 1974, HPAE has expanded across the state and into Southeastern Pennsylvania representing 13,000 nurses, social workers, therapists, technicians, medical researchers, and other health care professionals in hospitals, nursing homes, home care agencies, blood banks, and university research facilities.  HPAE is affiliated with the American Federation of Teachers, AFL-CIO.
---
For immediate release: Saturday, January 14, 2017
For more information: Bridget Devane, (732) 996-5493