HPAE Statement on the Confirmation of Tom Price for Secretary of Health and Human Services
Friday, February 10, 2017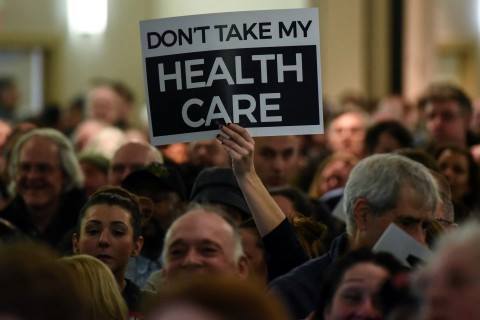 As a nurse and the President of New Jersey's largest union of health professionals, I am alarmed at the nomination of Tom Price to head our nation's leading health agency, Health and Human Services, an agency whose mission is to protect the health and wellness of America's families.
Congressman Tom Price's track record and beliefs, in fact, pose a threat to America's health, and to the financial well-being of our families and our health care institutions.
Congressman Price has been the leading voice to repeal the Affordable Care Act, without any replacement plan – a prescription for chaos.
Under Price's proposals, more than 30 million Americans would lose health insurance coverage and 52 million people with chronic or existing health conditions could be 'priced-out' of coverage. Because of the ACA, we are protected from being turned-away or priced out of coverage if we get sick.   That will no longer be true.
Here in New Jersey, Price's plans will cause major disruption in patients' access to care, dropping 528,000 adults who received coverage through the Medicaid expansion and up to 205,000 New Jerseyans may lose the subsidies they receive to purchase a plan on the ACA marketplace. Since the implementation of the ACA marketplace and Medicaid expansion in 2014, New Jersey has seen an increase of 24,000 jobs in the healthcare sector those jobs could be lost if the ACA and Medicaid expansion are repealed.
Price would replace health coverage with inadequate vouchers, health savings accounts, and balance billing, sending more of us into debt.  Ordinary working families would quite literally pay the price for his proposals.
Price's plan to 'empower patients' actually puts power back in the hands of insurance companies and tax breaks in the pocket of the very wealthy while patients may receive exorbitant bills for necessary treatments and on-going care.
His apparent conflict of interest raises serious questions as to whether patients really would come first, rather than donors and profits.
All told, Price's positions on health care policies serve to advance the financial interests of donors and the very wealthy. We can't afford to pay the high cost of Tom Price as HHS secretary